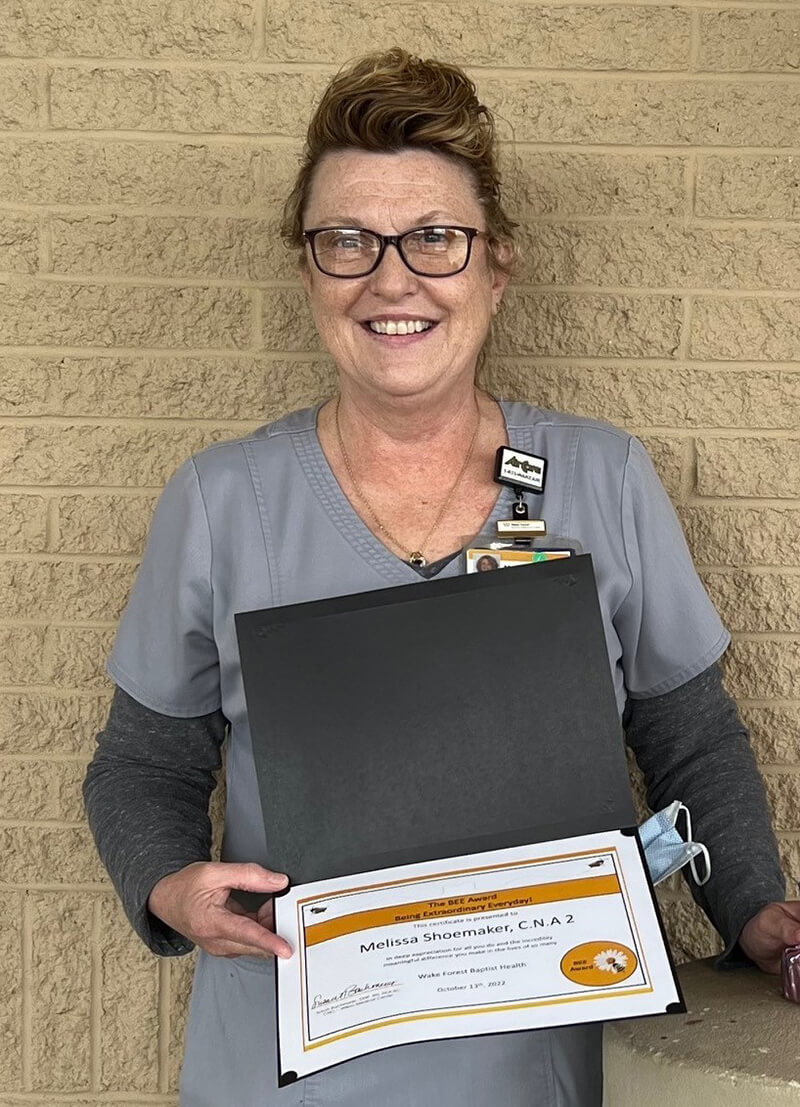 Atrium Health Wake Forest Baptist Wilkes Medical Center has announced its most recent BEE Award Winner, Melissa Shoemaker, a certified nursing assistant (CNA).
The BEE Award recognizes team members outside of nursing and coincides with the DAISY Award, which honors nurses. The BEE award was created because, just as in nature, bees are loyal and hardworking. The bee cannot exist without the daisy and the daisy cannot exist without the bee.
When asked why she became a CNA, Melissa said, "more than 20 years ago, I made a career change that I hoped would be emotionally rewarding and at the same time help others in need. I started out with home health and Hospice patients, and I enjoyed being their caregivers. I soon chose the emergency department because every day is different. My fellow employees are my work family, and we are blessed to have each other. The emergency department is an atmosphere that I enjoy. I strive to be better tomorrow than I was today!"
Melissa's manager, Jason Hamby, said, "Melissa has been foundation for our emergency department in her roles as secretary and nursing assistant. Her knowledge of the operations of the department are invaluable to the overall patient flow. She goes above and beyond to ensure patients are taken care of."
The next BEE award winner will be announced in January 2023.