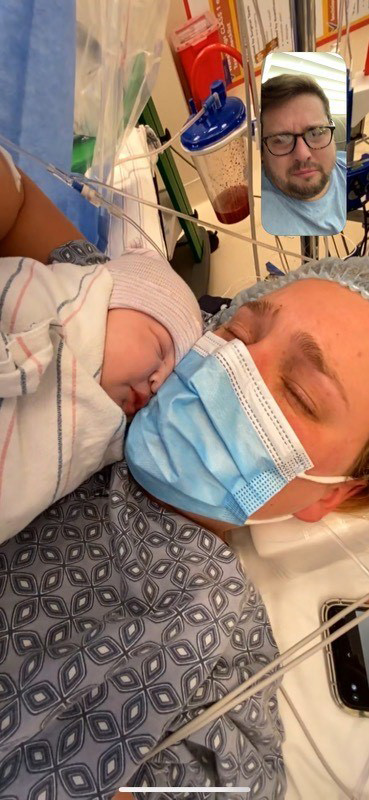 Nurses and staff at The Birth Center at Wake Forest Baptist Medical Center used FaceTime to include Jon Eric (top right) in the birth of his first child.
First-time expectant mother, Jordan Johnson, was scheduled for a cesarean section at The Birth Center at Wake Forest Baptist Medical Center on Wednesday, Oct. 21. The day before her scheduled delivery, her husband, Jon Eric Johnson, who had been experiencing mild COVID-19 symptoms, tested positive for the virus. The Winston-Salem couple's birth plan completely changed and Jordan's mom, Amy Hammett, would now be present with Jordan, 29, during the delivery. The day of delivery, Amy and Jordan had both tested negative for COVID-19.

At 1:11 p.m., Jordan delivered a healthy baby girl, Olivia Rose. Nurses and staff used FaceTime to include Jon Eric in on the birth of his daughter.

"I was nine months pregnant, it was the day before I was scheduled to deliver Olivia, and we were so close to not having any hiccups during my pregnancy," Jordan said. "We were all shocked when Jon Eric's test results came back positive. Our families made quick changes though and provided us both with a lot of support during an unknown and hectic time. Never did I think my labor and delivery experience would look quite like this; of course I wish Jon Eric could have been there with me, but I'm forever grateful that my nurses and other staff worked so hard to include my husband in every step and most importantly, thankful that Olivia is healthy. We'll definitely have an interesting birth story to tell her one day!"

Jordan tested positive for COVID-19 two days after the birth of her daughter. Olivia and Amy, Jordan's mom, never tested positive for COVID-19.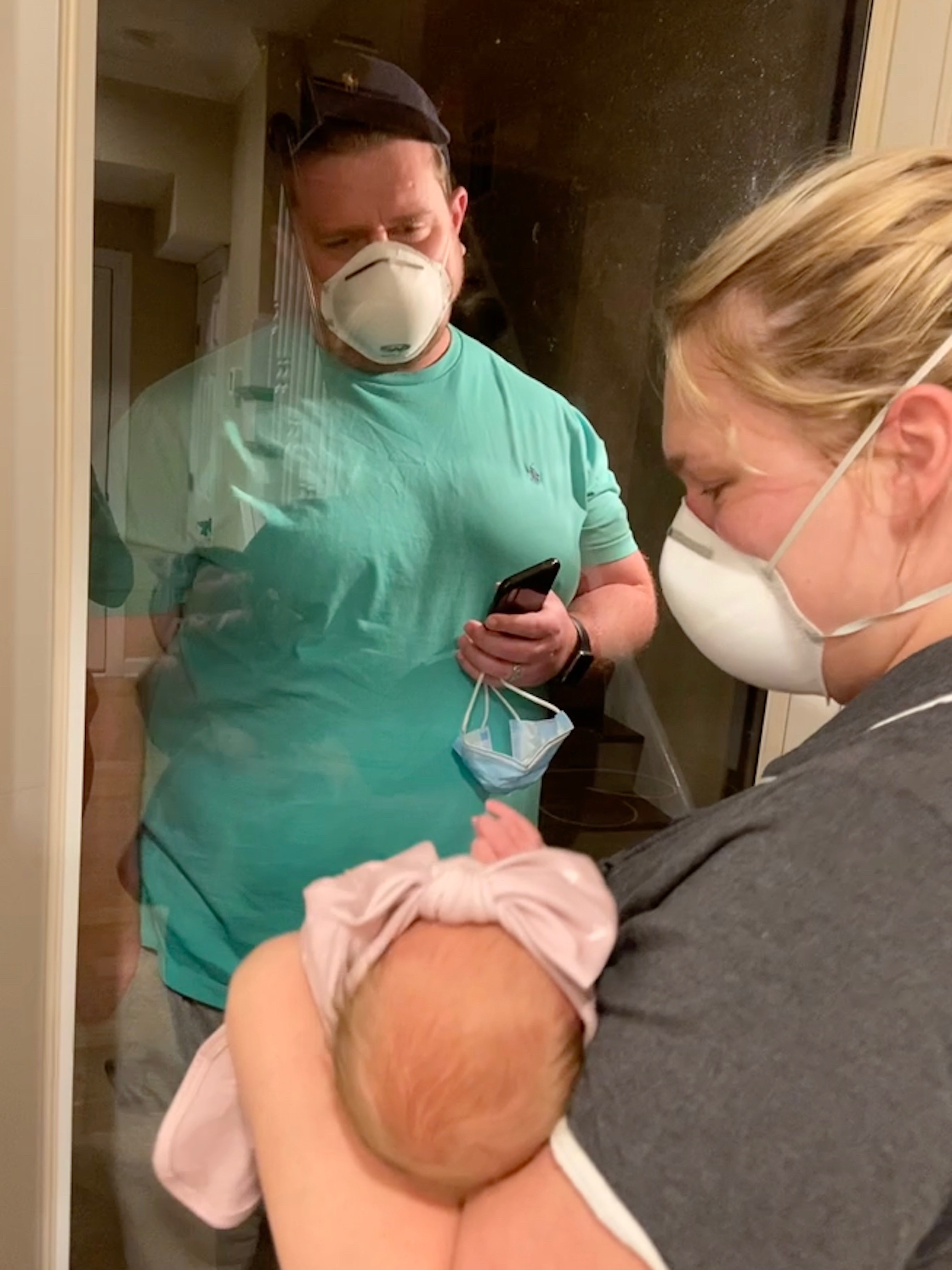 The 10 days following her daughter's birth, Jordan and her newborn isolated in her mom's basement. Jon Eric met his daughter through a glass door and would visit every day.
Although Jordan tested positive for COVID-19, she had mild symptoms which allowed her to care for Olivia. For 10 days after Olivia's birth, Jordan, who isolated in her parents basement, and Amy, consistently wore an N95 mask, only removing it to eat, shower and brush their teeth – which never occurred in the presence of Olivia. The newborn was never exposed to anyone without a mask during this period.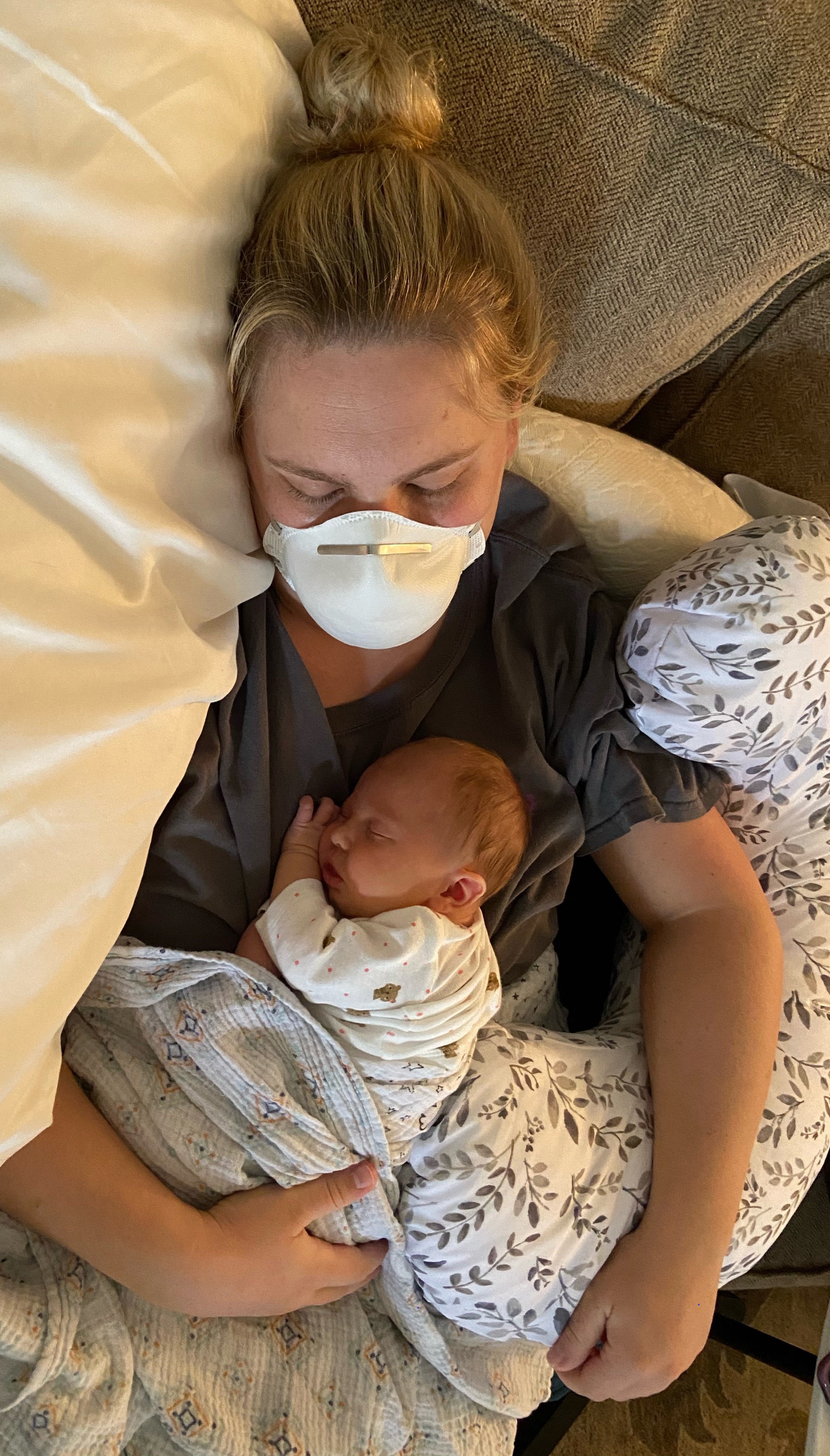 Olivia weighed 7lbs. 13oz. at birth.
"In Jordan's case, we knew that she had been exposed to COVID-19, so we implemented infection control precautions immediately after birth such as mask-wearing, hand washing and other safeguards to ensure that we took the best care of Olivia possible," said Anna Miller-Fitzwater, M.D., assistant professor of pediatrics at Brenner Children's Hospital, part of Wake Forest Baptist Health. "The guidelines and protocols for newborns and babies continue to evolve and every family's situation is different. At The Birth Center, we work with a multidisciplinary team to prepare the best care and processes for each our of patients who have been exposed or potentially exposed."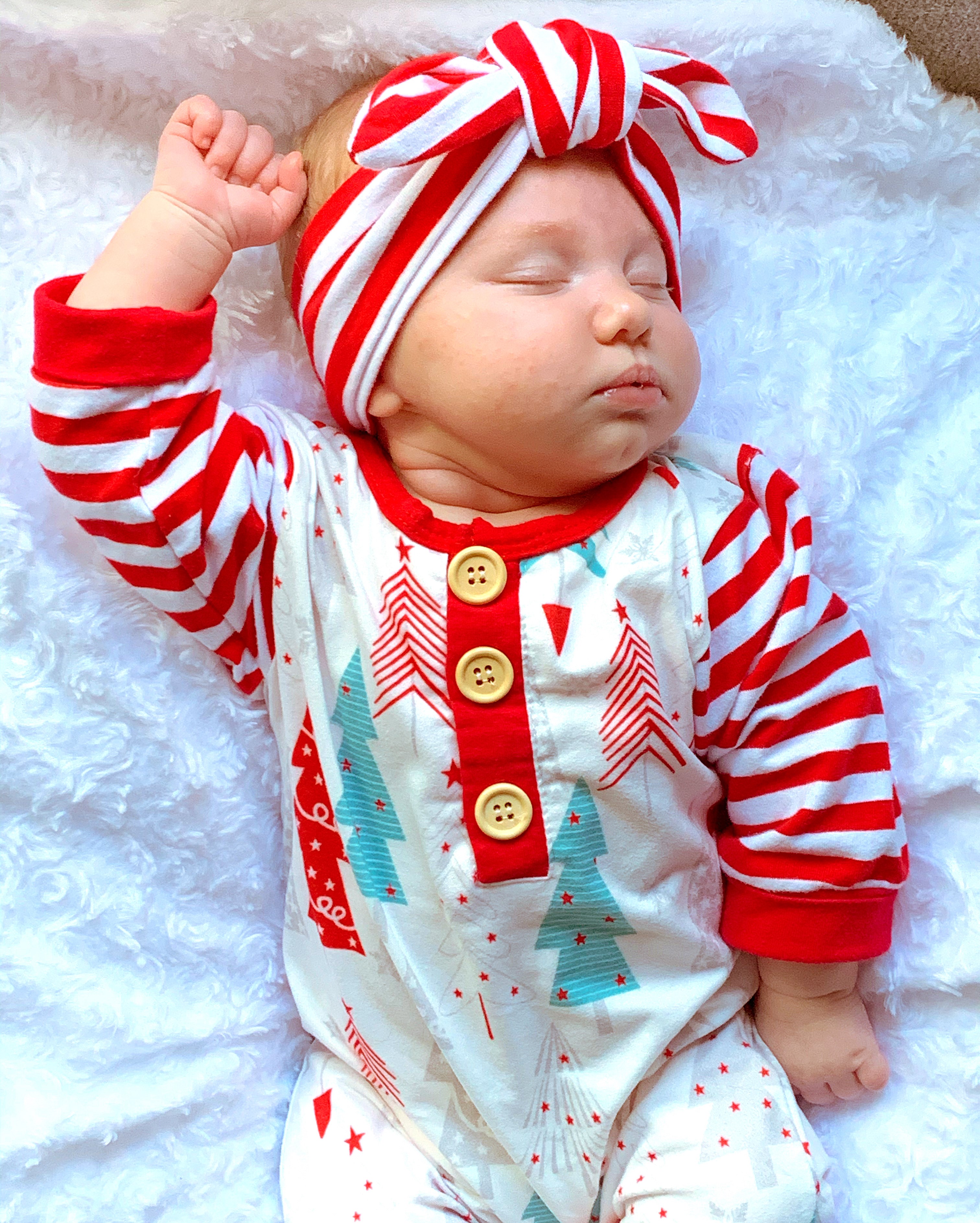 Olivia is excited for her first Christmas!
Note: High quality versions of these photos and video can be downloaded here.
Media contact: Eryn Johnson, eryjohns@wakehealth.edu, 336-905-1442.