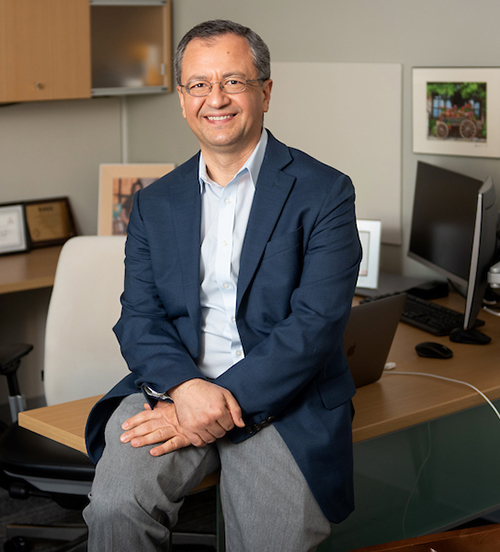 Ear infections are the most common infectious diseases among children under the age of 2, according to the Centers for Disease Control and Prevention. However, given the subjective nature of diagnosing ear disease, ear infections are often overdiagnosed and overtreated. It is estimated that more than 8 million unnecessary antibiotics are prescribed annually, which leads to the rise of antibiotic-resistant bacteria.
As a result, children with inaccurate, yet frequent, diagnoses of ear infections are often referred to ear, nose and throat specialists for surgical placement of ear tubes, which is often not necessary.
With the support of a $3.2 million grant from the National Institutes of Health, researchers from Wake Forest University School of Medicine are collaborating with Vanderbilt University Medical Center to develop machine-learning applications that will assist with the diagnosis of ear pathology.
"The long-term goal of this project is to use computer-assisted approaches to improve the diagnostic accuracy of ear disease," said Metin Gurcan, Ph.D., director of Wake Forest University School of Medicine's Center for Biomedical Informatics and professor of internal medicine at the medical school. "This project is highly innovative, both in terms of its clinical impact to shift the field toward a more objective approach to ear diagnosis, as well as the scientific innovations of applying machine learning techniques to ear disease," Gurcan said.
Researchers will analyze brief eardrum videos collected with a digital otoscope and combine those videos with tympanometry, an acoustic test that shows how well the middle ear is working. The resulting computer-assisted image analysis will help clinicians better diagnose ear diseases.
Gurcan is a co-principal investigator along with Aaron Moberly, M.D., associate professor of otolaryngology, head and neck surgery at Vanderbilt University Medical Center.
Patients will be enrolled at Vanderbilt University Medical Center and Nationwide Children's Hospital in Columbus, Ohio.
Read the full release from Vanderbilt University Medical Center.