Atrium Health Wake Forest Baptist Wilkes Medical Center named nurse Amanda Royal as the hospital's latest DAISY Award winner on January 26, 2023.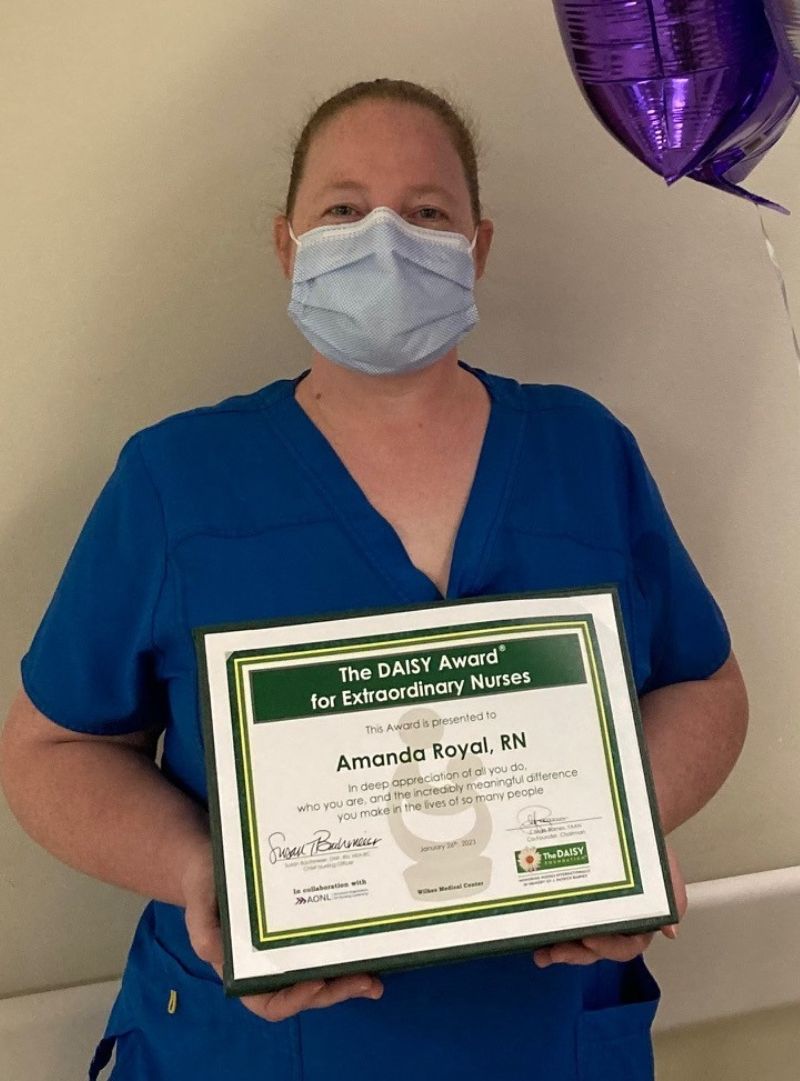 The DAISY Award is a nationwide program that rewards and celebrates the extraordinary clinical skill and compassionate care given by nurses every day. Wilkes Medical Center recognizes one of its nurses with this special honor every quarter. Each honoree receives a banner, certificate, DAISY Award pin and a hand carved "A Healer's Touch" stone sculpture.
"I knew I wanted to help people and become a nurse after my grandmother passed away from cancer. She had hospice nurses that would come in and treat her like family. I watched how they cared for my grandmother and wanted to be able to help others like they did. I strive to treat each of my patients like they are a member of my own family. I truly love nursing and could not imagine doing anything else." Royal said.
"Amanda has both a professional and compassionate approach to her nursing care. Her nursing knowledge spans many types of nursing from med-surg, OR, and wound care. One of her greatest strengths is her ability to communicate to her patients and families. She is a valuable member of our nursing care team," said Rhonda Jones, Royal's manager.
The next DAISY Award winner will be announced in April 2023.