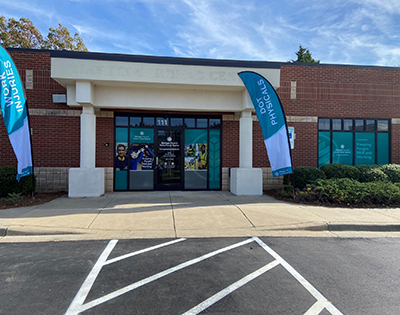 Atrium Health Wake Forest Baptist has opened its second occupational medicine location to serve employers from across the Triad.
The new practice, Atrium Health Wake Forest Baptist Occupational Medicine - Kernersville, is located at 109 Gateway Center Dr. in Kernersville, and is open Monday through Friday, from 7:30 a.m. to 4:30 p.m. Atrium Health Wake Forest Baptist also operates a second location, Occupational Medicine – Winston East, located at 2295 E. 14th St. in Winston-Salem.
Both clinics offer walk-ins as well as appointments for work-related care, and feature little to no wait times, enabling employees to return to work faster.
The facility is adjacent to the new 24/7 Atrium Health Wake Forest Baptist urgent care clinic which provides night and weekend care for employees with work injuries or "for-cause" drug screens outside of the typical occupational medicine clinic hours. This facility also houses on-site X-ray making it easier for employees at all hours to be seen for work-related injuries.
"This new location allows us to increase access to health care for our local workforce," said Danielle Lamphier, vice president, Enterprise Employer Services at Atrium Health. "Our goal is to keep people well and working. By adding a new location in Kernersville, we are increasing the number of businesses we can help with their occupational medicine needs."
Services available at the facility include:
Department of Transportation (DOT) physicals
Workers' compensation initial injury and re-evaluation
Drug testing and breath alcohol testing
Pre-employment, surveillance and fitness-for-duty physicals
Hearing and vision screening
Respirator fit testing
Work-related X-rays
Spirometry/pulmonary function testing (PFT)
Work-related vaccines and titers
Tuberculosis screening (skin and blood test)
Bloodborne pathogen exposures
Vaccinations (Hepatitis, Flu, Tdap)
More information about Atrium Health Wake Forest Baptist occupational medicine services can be found by visiting WakeHealth.edu/OccMed.
Media contacts: Jenna Kurzyna, jkurzyna@wakehealth.edu; Joe McCloskey, jmcclosk@wakehealth.edu