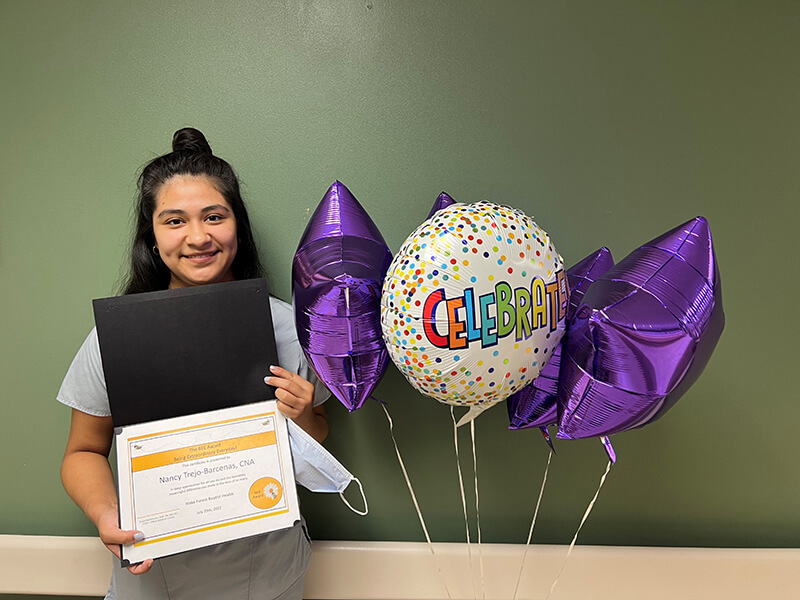 Atrium Health Wake Forest Baptist Wilkes Medical Center has announced its most recent BEE Award Winner, Nancy Trejo, a certified nursing assistant (CNA).
The BEE Award recognizes team members outside of nursing and coincides with the DAISY Award, which honors nurses. The BEE award was created because, just as in nature, bees are loyal and hardworking. The bee cannot exist without the daisy and the daisy cannot exist without the bee.
When asked why she became a certified nursing assistant (CNA), Nancy said, "the reason that I became a CNA was because I like to helping people in any way that I can. And there is always something new to learn and do, making everything more interesting."
Nancy's manager, Rebecca Church, RN, BSN, said, "I am not at all surprised that Nancy won the BEE Award. Nancy has a great attitude and always comes in ready to go to work. She is always great with the patients, willing to help others and frequently volunteers to help out other units. I frequently hear others describe Nancy as, 'she is the best.'"
The next BEE award winner will be announced in October 2022.