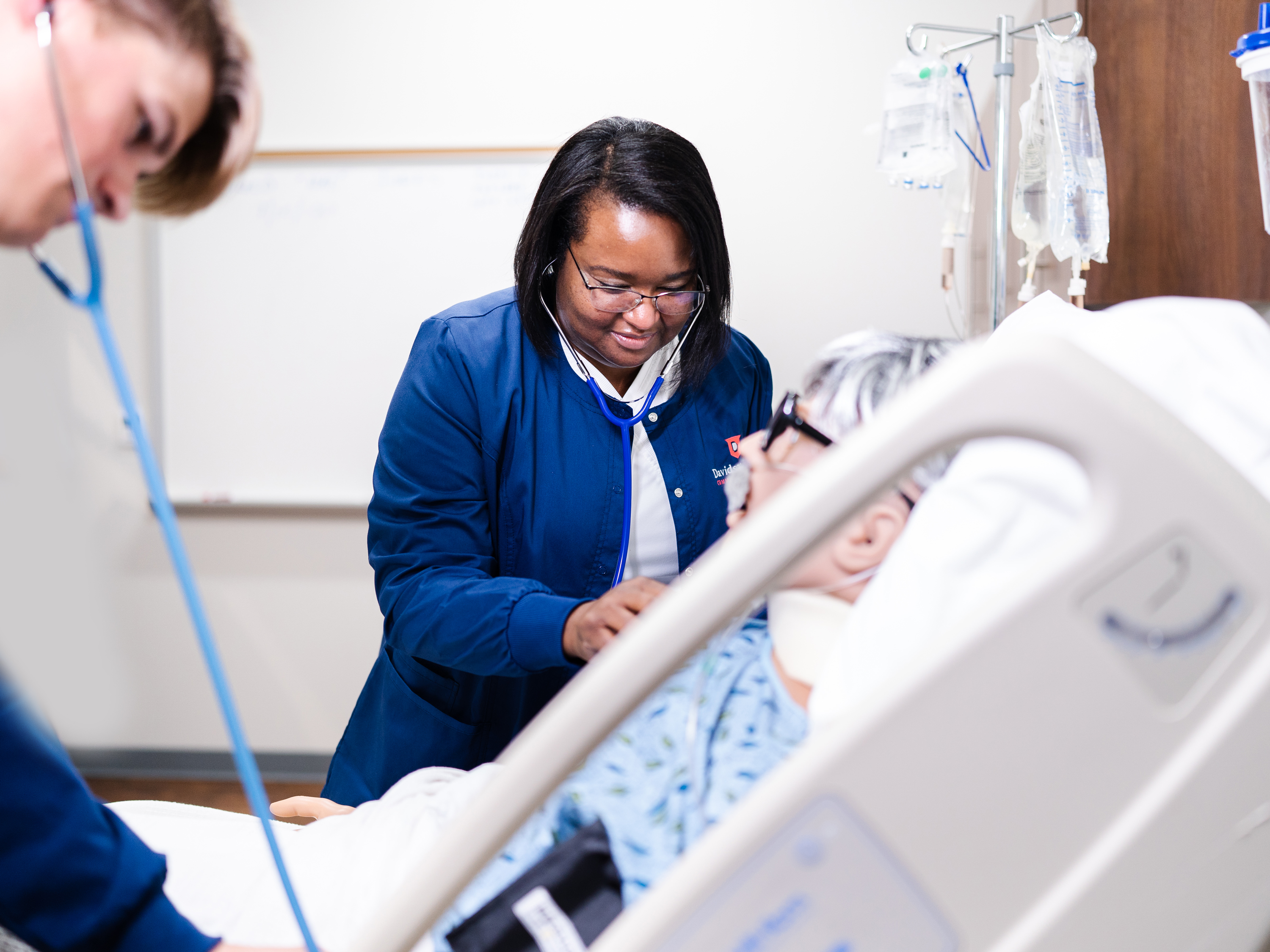 Davidson-Davie Community College has announced the creation of the largest health care apprenticeship in North Carolina, with Atrium Health Wake Forest Baptist signing on as the college's first health care partner under the new agreement. Students will be able to work in a health care profession while taking courses related to their career goals.
The partnership between Davidson-Davie and Wake Forest Baptist will include medical assisting, medical laboratory technology, nursing, licensed practical nursing, pharmacy technology, central sterile processing, surgical technology, and nurse aide. The college will work with other health care partners to establish apprenticeships in health information technology, EMT, and paramedic.
"As the region's only academic learning health system, a large part of our mission is to help train the next generation of health care professionals," said Kimberly Stanbery, DNP, chief nursing officer at Atrium Health Wake Forest Baptist Davie Medical Center and Wake Forest Baptist's Comprehensive Cancer Center. "We are so pleased to collaborate on such an important program and give people in our community the necessary education and skills to serve in a wide variety of health care roles."
This partnership builds off the success of the 2021 collaboration between Davidson-Davie and Wake Forest Baptist to launch the state's first registered nurse apprenticeship program. Today's announcement expands apprenticeship opportunities to other critical health care fields.
"This apprenticeship program is an excellent example of the novel and innovative strategies needed to begin the important work of rebuilding our workforce," said Deb Harding, DNP, vice president and regional chief nurse executive at Atrium Health Wake Forest Baptist. "Staffing shortages exist among all disciplines and ancillary support roles. This unique partnership not only offers structure that supports and grows the pipeline of health care learners but affords the unique opportunity to engage in new thoughts regarding models of care design and leverage the academic learning health system."
Media contact: Joe McCloskey, jmcclosk@wakehealth.edu