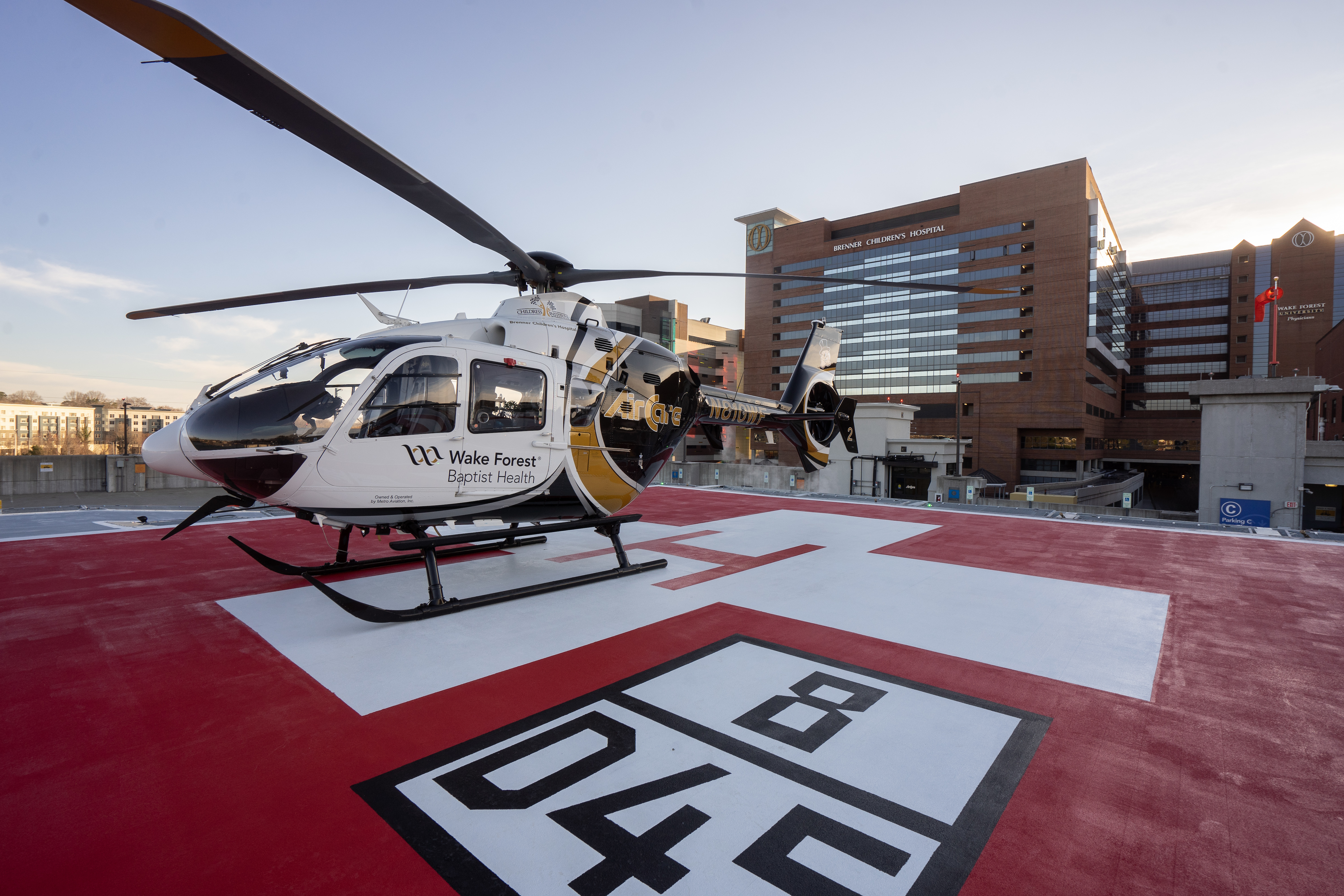 The new helipad is now in use at Atrium Health Wake Forest Baptist Medical Center in Winston-Salem.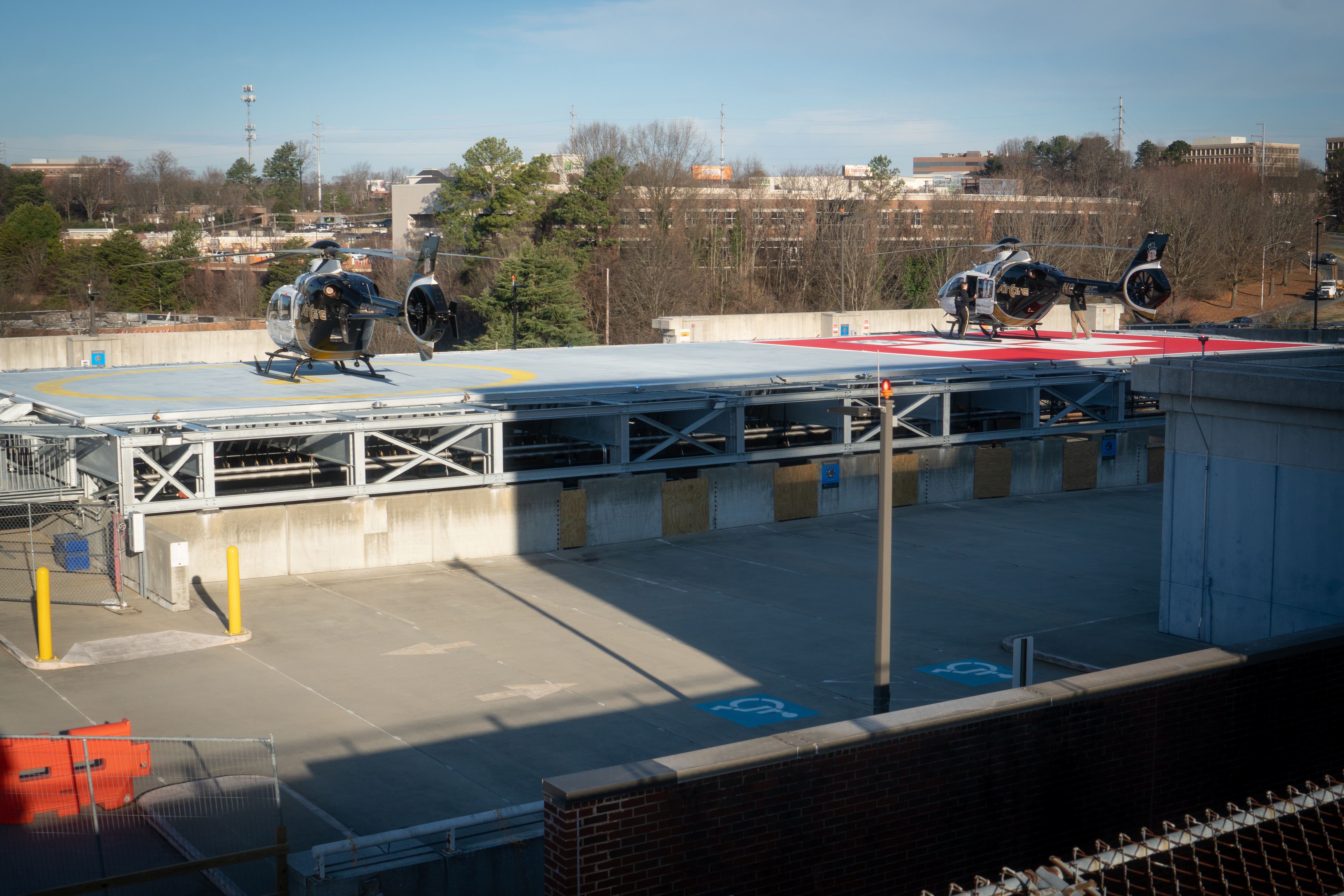 The helipad – which can accommodate two medical helicopters – became operational on Saturday, Feb. 26 and replaces the helipad on top of Parking Deck B, which will be removed as part of the $450 million care tower project.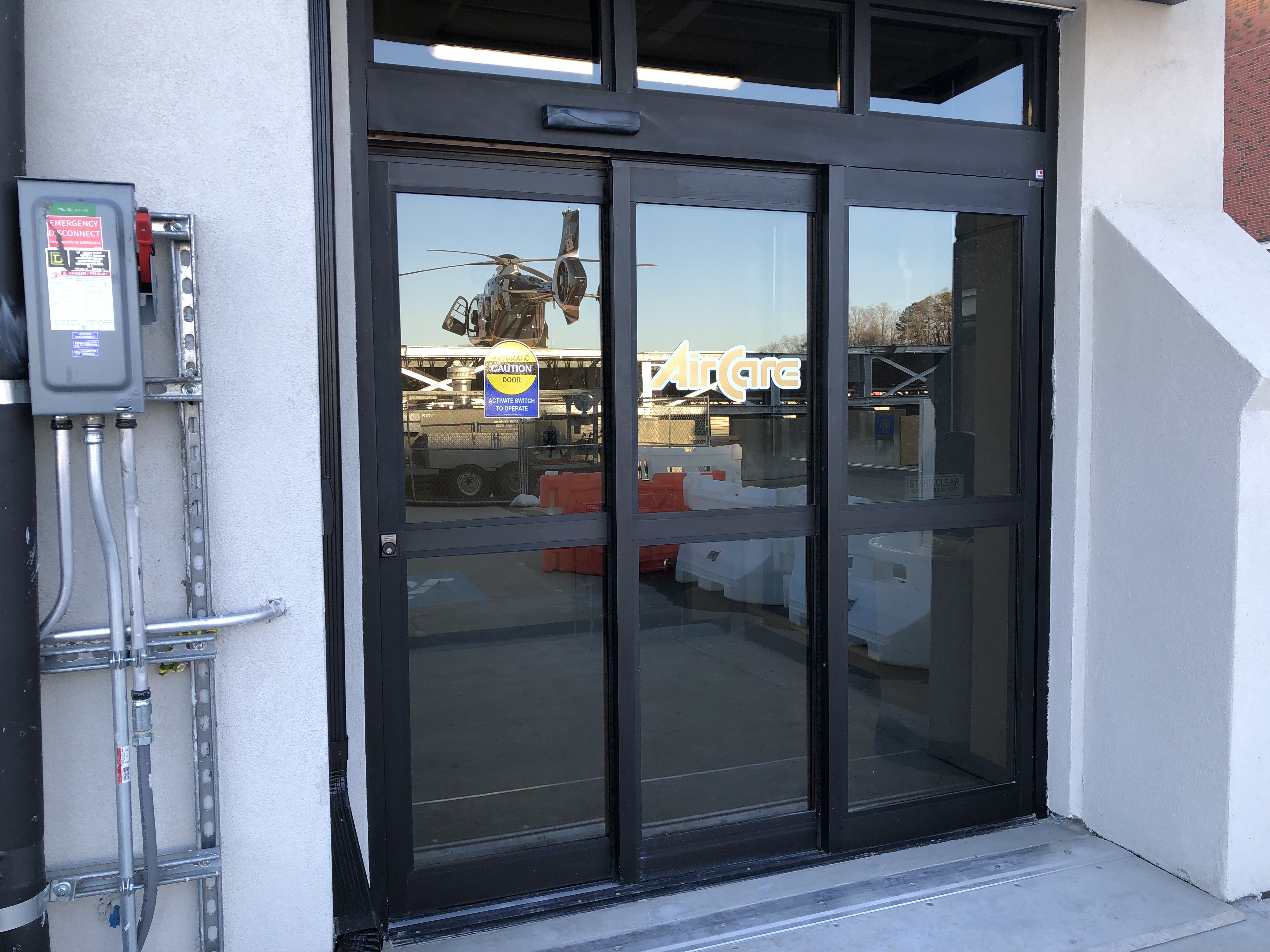 This is the first significant milestone to be completed as part of the care tower project.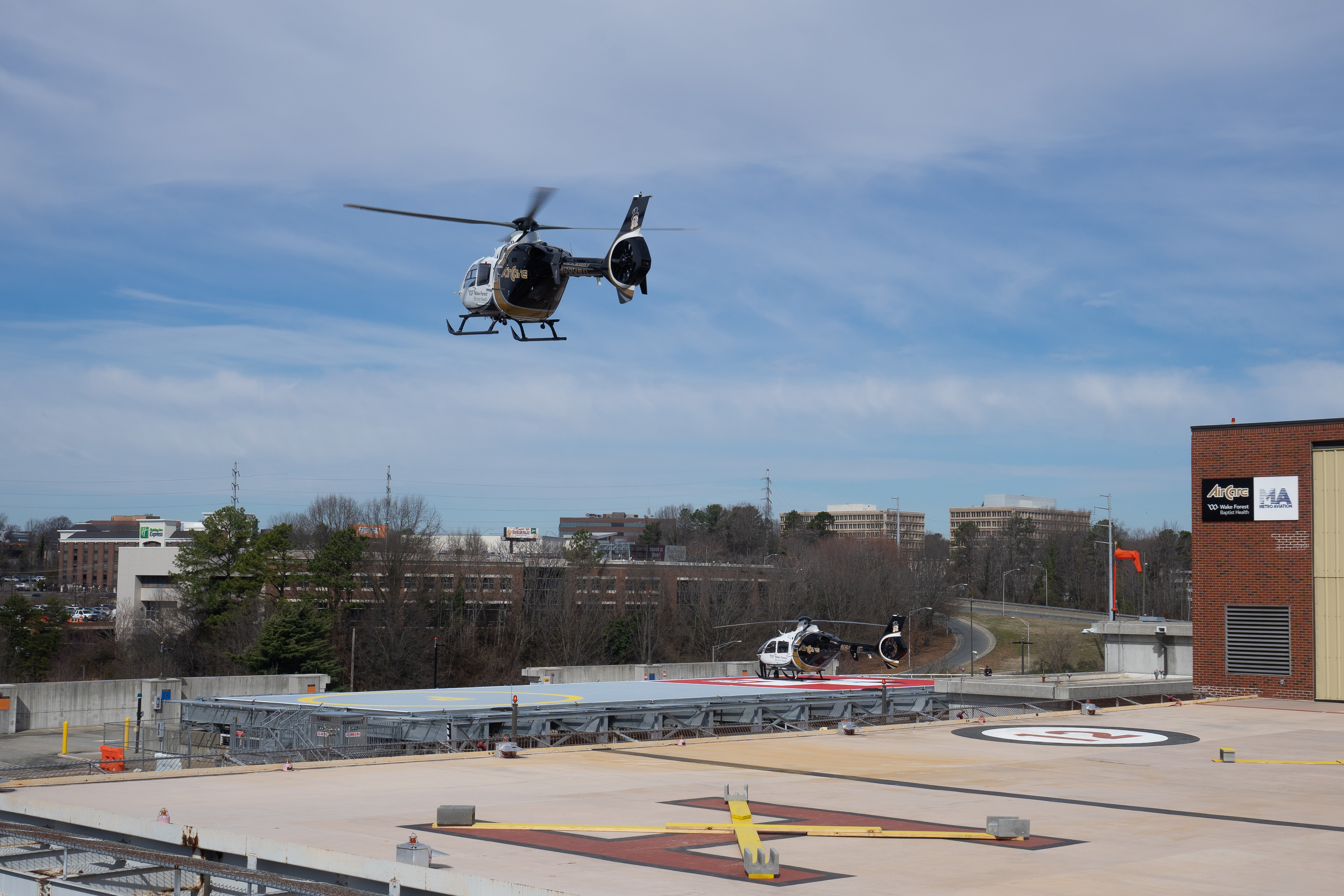 The care tower will include an upgraded emergency department, state-of-the-art operating rooms and enhanced adult intensive care units, and is expected to be completed in 2026.
Media contact: Joe McCloskey, jmcclosk@wakehealth.edu