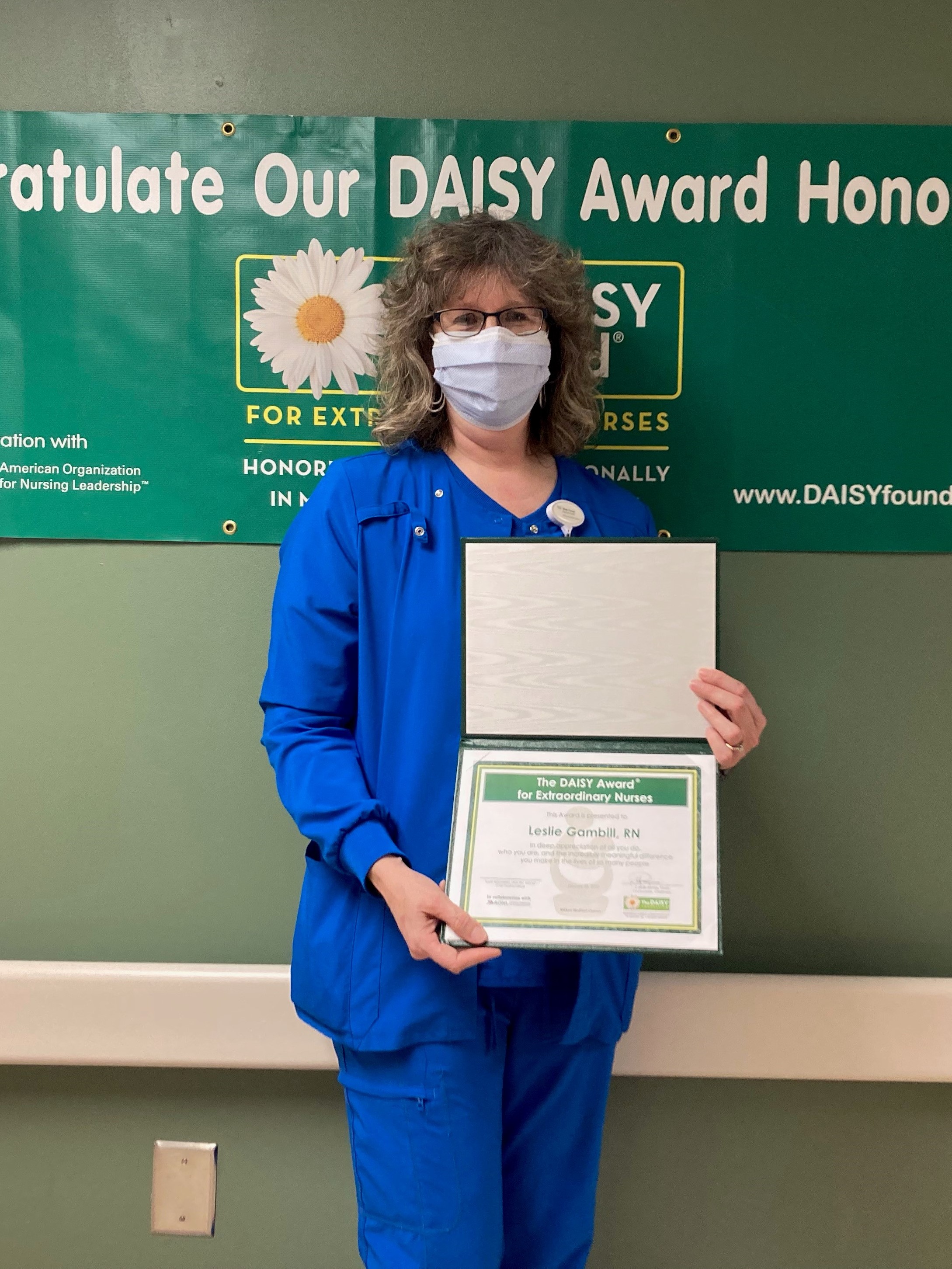 Atrium Health Wake Forest Baptist Wilkes Medical Center proudly announced Leslie Gambill, R.N. as the hospital's latest DAISY Award winner on January 25, 2022.
The DAISY Award is a nationwide program that rewards and celebrates the extraordinary clinical skill and compassionate care given by nurses every day. Wilkes Medical Center recognizes one of its nurses with this special honor every quarter. Each honoree receives a banner, certificate, DAISY Award pin and a hand carved "A Healer's Touch" stone sculpture.
When Leslie was asked why she decided to become a nurse she had this to say: "I have always loved helping people and caring for people. I love feeling like I can make a difference. So that's why I became a nurse."
Leslie's manager, Rebecca Church, R.N., said: "Leslie has been a part of the surgical unit for over 25 years. Leslie is an awesome nurse. She treats each patient with such caring and respect, as if they were her own family member. Leslie serves as a preceptor for other nurses for our unit and is a shining example of what a nurse should be. She is a team player and is always willing to help others out when needed. I am so proud to have worked alongside her and to have her on our team."
The next DAISY Award winner will be announced in April 2022.