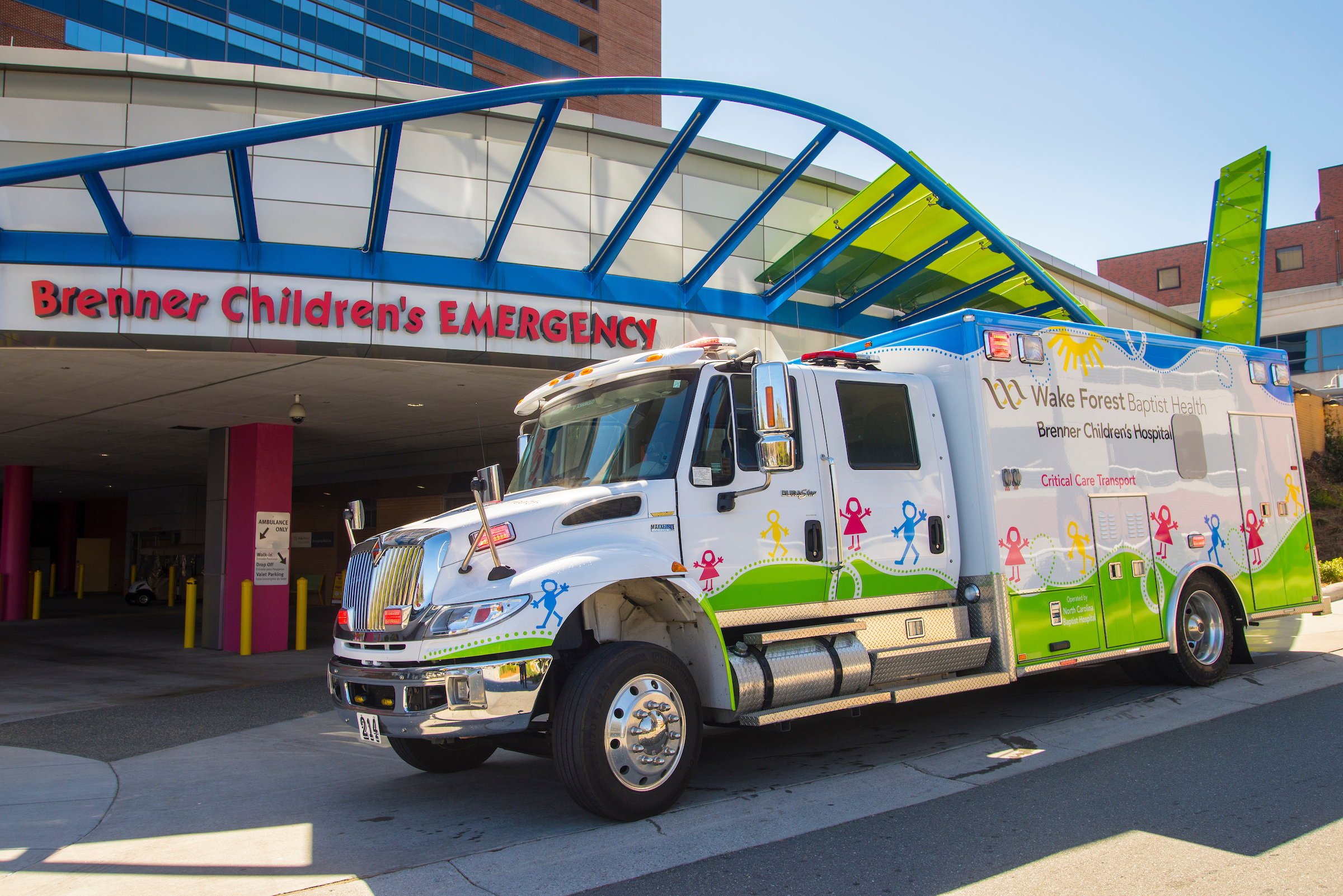 Brenner Children's Hospital, part of Wake Forest Baptist Health, has once again received verification as a Level I pediatric trauma center – the highest level possible – by the American College of Surgeons (ACS).
Brenner Children's became the first Level I pediatric trauma center in the state in 2011 and has maintained its verification ever since.
"Every member of our team is dedicated to providing the most advanced trauma care to injured children throughout our region while also helping elevate the level of care that is provided across the country," said John K. Petty, MD, pediatric surgeon and pediatric trauma medical director at Brenner Children's Hospital. "Our commitment encompasses the entire spectrum of care, from injury prevention outreach and education, to collaborating with local paramedics and EMS transport teams, to treating and rehabilitating physical injuries and caring for the emotional needs of our young patients and their loved ones."
As part of the verification process, a team of experienced site reviewers recently visited and evaluated Brenner Children's Hospital using criteria developed by the ACS.
Brenner Children's is the only Level I pediatric trauma center in the region and one of three in the state. Wake Forest Baptist Medical Center is the only Level I adult trauma center in the region and one of six in the state.

Media Contacts
Joe McCloskey, jmcclosk@wakehealth.edu, 336-716-1273
Eryn Johnson, eryjohns@wakehealth.edu, 336-713-8228