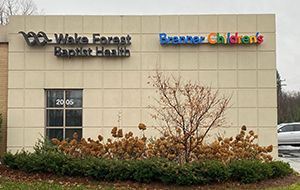 Wake Forest Baptist Health has opened its first urgent care clinic with a dedicated space just for treating children.
The practice is located at 2005 Pisgah Church Rd. in Greensboro and is open Monday through Friday from 7 a.m. to 6:30 p.m. and on Saturdays and Sundays from 8 a.m. to 5:30 p.m.
While the facility includes urgent care services for adults, the pediatric side, which carries the Brenner Children's name, features a separate waiting room and treatment areas just for children.
Telehealth capabilities in both the adult and pediatric exam rooms allow patients needing further evaluation to be connected virtually with specialists at Wake Forest Baptist Medical Center or Brenner Children's Hospital in Winston-Salem.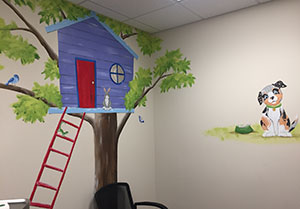 "Families throughout the region have trusted the pediatric experts of Brenner Children's for decades, and we are so pleased to offer this new and unique service, with a facility and medical providers dedicated to caring for the youngest members of our community," said Alisa L. Starbuck, DNP, president of Brenner Children's Hospital and vice president of women's and children's health services at Wake Forest Baptist. "Parents in this area now have convenient access to high quality urgent care services, in a warm and friendly environment designed specifically for children."
People do not have to be existing Wake Forest Baptist patients to be seen at this new location. Making an online reservation can help reduce wait times but walk-in patients are always welcome.
Urgent care facilities can be a convenient option for those who have minor injuries or illnesses, but doctors always remind people that in the event of a serious medical issue or life-threatening emergency, they should call 911 or go to the nearest emergency department.
Media Contacts
Eryn Johnson, eryjohns@wakehealth.edu, 336-713-8228
Joe McCloskey, jmcclosk@wakehealth.edu, 336-716-1273