For each medical breakthrough that makes national headlines, teams of highly skilled biostatisticians and epidemiologists work behind the scenes to ensure the integrity of the data that supports the research findings.
The Division of Public Health Sciences (PHS) at Wake Forest School of Medicine, part of Wake Forest Baptist Health, is one such group.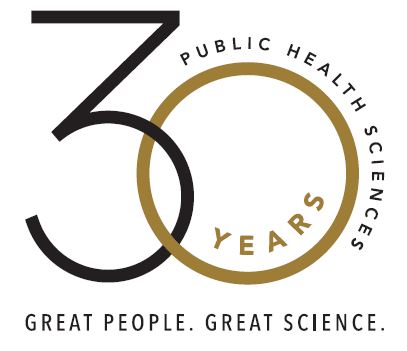 Established in 1989, PHS consistently ranks in the top 10 for National Institutes of Health (NIH) funding among national academic medical center peer groups. In the past decade alone, the division has helped generate nearly $500 million of Wake Forest Baptist's research funding.
With almost 300 faculty and staff members based in Winston-Salem, PHS has played a vital role in some of the nation's most significant research studies and health care discoveries and has earned a national reputation for successfully designing and leading clinical trials and serving as a coordinating center for large, multisite studies. One of the most recent and widely-publicized studies for which PHS was the coordinating center was SPRINT (Systolic Blood Pressure Intervention Trial), which showed that intensive lowering of blood pressure reduces mortality and the risk of cognitive impairment.
"The scientific rigor that our team applies to a wide range of health research questions ensures the accuracy and integrity of each study," said Lynne Wagenknecht, Dr.P.H., professor and director of public health sciences at Wake Forest Baptist. "Our physicians often see conditions in their patients that pique their interest which they share with us. Then we combine our methodological expertise with their clinical expertise to design the appropriate research study to provide answers to their questions."
The Division of Public Health Sciences includes four departments:
Epidemiology and Prevention designs research studies, measures the causes and occurrence of diseases, identifies and interprets bias, classifies diseases and develops valid data collection tools.
Biostatistics and Data Science provides statistical analysis and methodology, manages data, operates large randomized controlled trials and provides safety monitoring.
Social Sciences and Health Policy works on patient-reported outcomes and quality of life, qualitative analyses, health economics, medical ethics and community-based research approaches.
Implementation Science, a new department, focuses on the scientific study of methods to design pathways that turn new research findings into clinical practice and policy. Its experts conduct health services research, organizational interventions, behavioral economics and informatics-assisted implementation.
PHS is currently conducting more than 150 research projects, embracing subjects such as brain network analysis, cardiovascular disease, childhood diabetes, diet, healthy aging and women's health.
In addition to large national studies, PHS faculty and staff collaborate with local residents in designing and facilitating a number of important local research trials, including cancer survivorship, migrant farmworker health, HIV risk factors in minority communities and tobacco control and addiction.
As part of a learning health care system, the division conducts graduate and post-doctoral programs in clinical and population translational sciences, bioethics and cancer prevention and control.
PHS is also focusing on new areas.
"Our country is moving away from a fee-for-service health care model and toward value-based care," Wagenknecht said. "In response, we are embarking on population health approaches to measure the performance of these initiatives that are designed to improve the quality of health care while reducing the cost."
Media Contacts
Joe McCloskey, jmcclosk@wakehealth.edu, 336-716-1273