Wake Forest Baptist Medical Center has been re-verified as a Level I adult trauma center - the highest level possible - by the American College of Surgeons (ACS).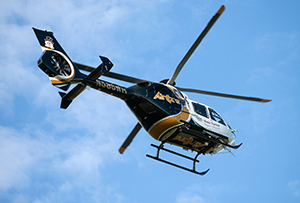 According to the ACS, this achievement recognizes Wake Forest Baptist's dedication to providing the hospital resources necessary for trauma care, while also addressing the needs of all injured patients, from the prehospital phase through the rehabilitation process.
"This verification highlights the commitment and coordination between our entire trauma team and local first responders to provide the most advanced care possible for those in our communities who suffer some of the most critical injuries," said Jason Hoth, M.D., professor of trauma surgery and director of Wake Forest Baptist's trauma program. "We are dedicated to constantly being on the leading edge of trauma care, while also focusing on injury prevention and education, which helps keep many serious injuries from ever occurring."
Last year, around 3,400 people were treated at Wake Forest Baptist's trauma center.
Wake Forest Baptist first received Level I verification in 1982. It is the only Level I trauma center in the region and one of six in North Carolina.
In 2011, Brenner Children's Hospital, part of Wake Forest Baptist, became the first Level I pediatric trauma center in the state and is still the only one in the region.