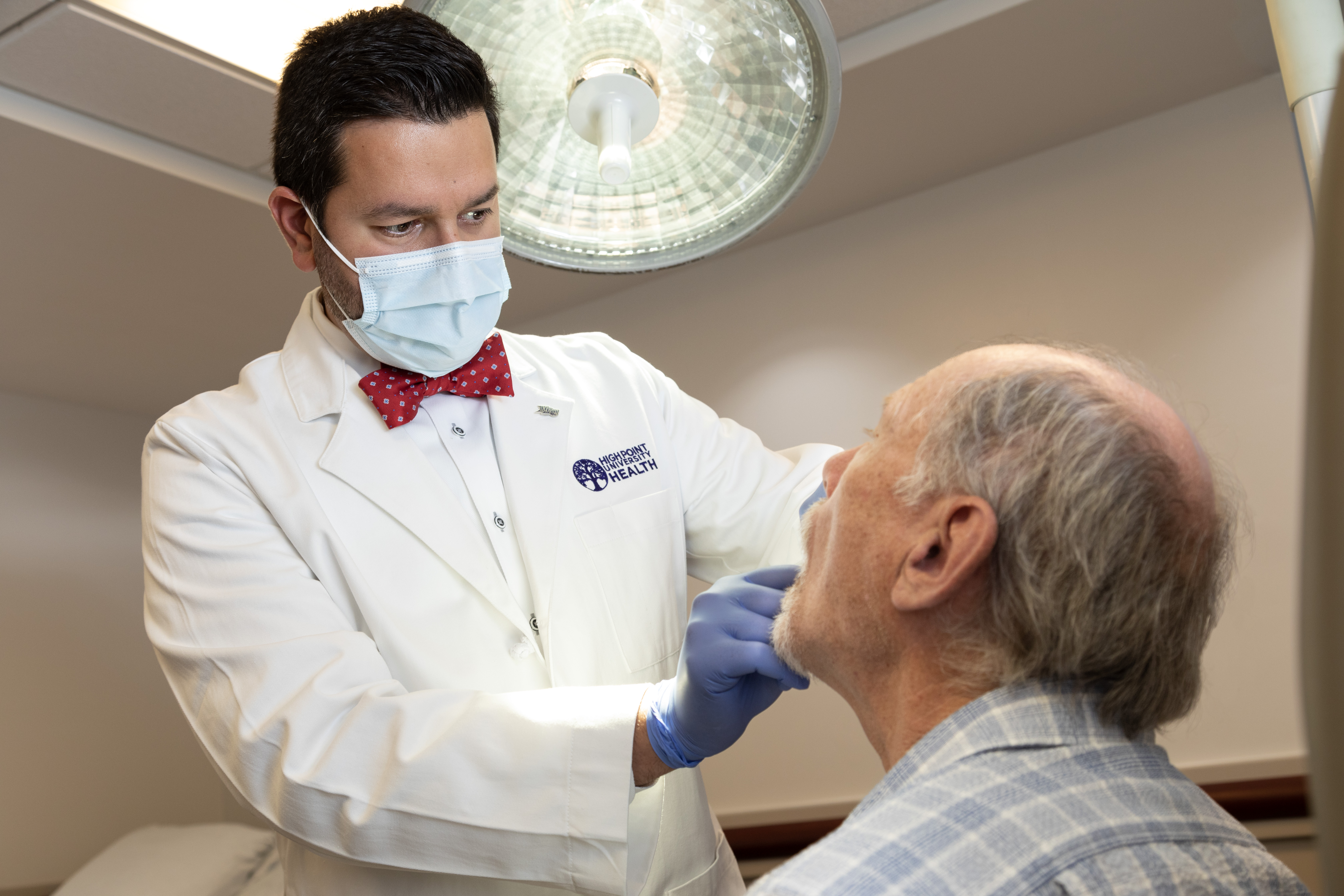 Atrium Health Wake Forest Baptist High Point Medical Center is expanding its care for patients receiving radiation or chemotherapy for cancer.
This new program, which began in early May, offers oral medicine (mouth, jaw, salivary gland disorder) treatments and is a collaborative effort between High Point Medical Center's Hayworth Cancer Center, High Point University's Workman School of Dental Medicine and HPU Health, LLC.
"We have recognized this need for quite some time, so we are very grateful for our relationship with High Point University, which makes this possible for our patients," said Dr. James Hoekstra, president of High Point Medical Center. "Going through radiation, chemotherapy or any other type of cancer-related treatment can often come with side effects, including mouth problems, and having oral health care providers working with our oncologists enhances the care we provide."
Most people know cancer treatments can cause nausea and hair loss, but patients can also experience other issues, such as mouth sores, jaw stiffness and changes in taste. According to the National Institutes of Health, head and neck radiation and chemotherapy can cause different types of mouth problems that range from dry mouth to life-threatening infections.
"There are only a handful of integrated oral oncology practices across the United States, making this a very exciting and invaluable service to address the unmet needs for our community in the Piedmont Triad," said Dr. Ali Shazib, chief clinical officer, HPU Health, and dean for practice, HPU Workman School of Dental Medicine. "We know that when there is a healthy mouth, there are better outcomes for our patients during their journey of cancer treatment and beyond. It is difficult enough battling cancer and going through treatments, so this relationship between High Point University and High Point Medical Center is bringing our expertise together to provide the best care to those in our community."
Leaders hope to expand this program in the future to patients receiving treatment at Wake Forest Baptist's National Cancer Institute-designated Comprehensive Cancer Center in Winston-Salem.
Media contacts:
Jenna Kurzyna, jkurzyna@wakehealth.edu
Joe McCloskey, jmcclosk@wakehealth.edu