Atrium Health Wake Forest Baptist Wilkes Medical Center named Stephanie Lunsford, R.N., as the hospital's latest DAISY Award winner on April 21, 2022.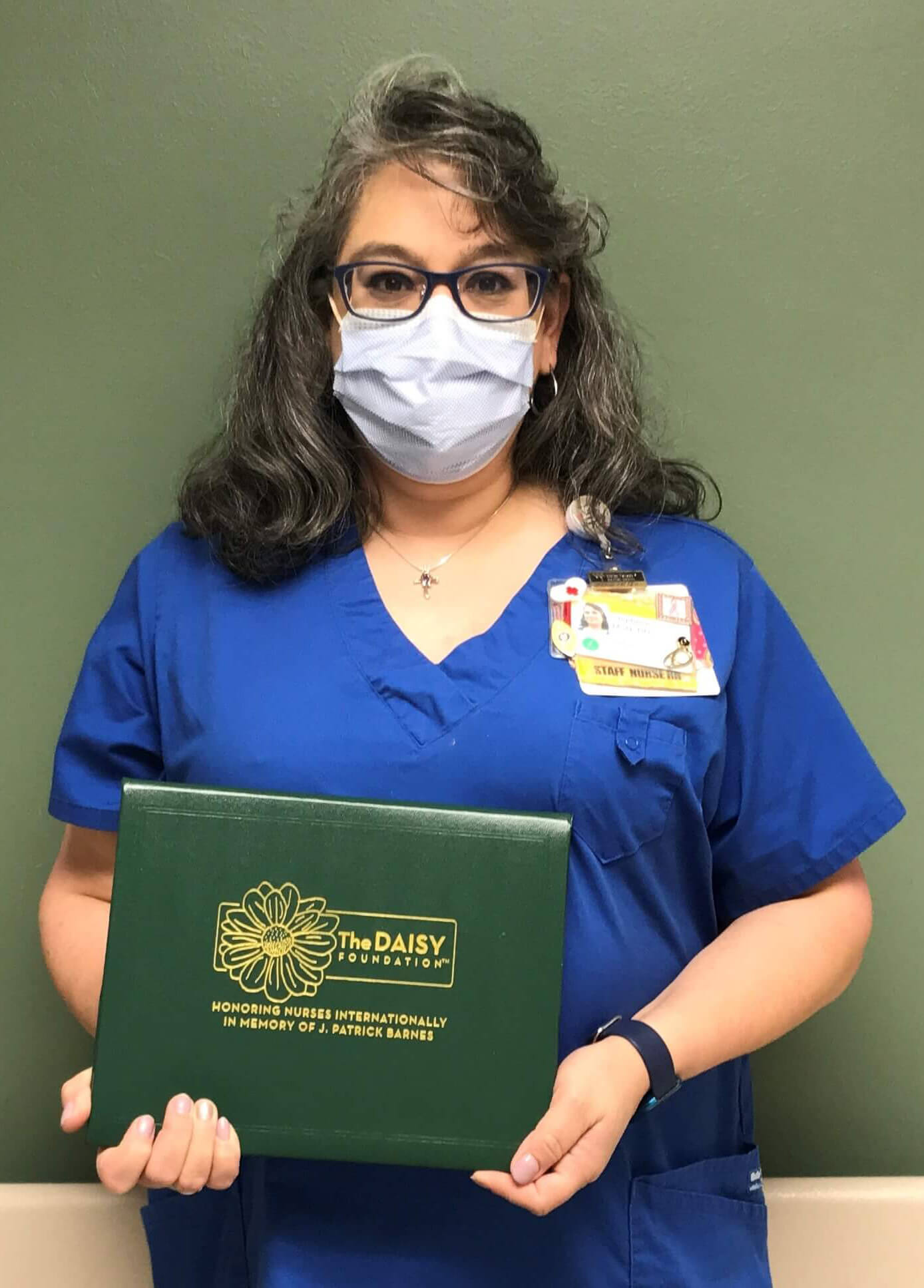 The DAISY Award is a nationwide program that rewards and celebrates the extraordinary clinical skill and compassionate care given by nurses every day. Wilkes Medical Center recognizes one of its nurses with this special honor every quarter. Each honoree receives a banner, certificate, DAISY Award pin and a hand carved "A Healer's Touch" stone sculpture.
"Receiving the Daisy award was a sweet surprise as I close a chapter in my nursing career," Lunsford said. "While nursing for 25 years I did not expect recognition, especially the last day as a floor nurse. I just wanted my patients to be given the kind of care I would want to be given. My compassion through helping others has been such a blessing for me through the years. I love to see the positive outcomes in which compassion and care can have on others. When care and compassion are given in a true and meaningful, heartfelt manner others tend to be more calm, relaxed and trusting. This in turn helps them to heal mentally, physically and emotionally. I am proud to say that I am a caring and compassionate nurse of 25 years. I pray I can continue to give the compassion and care as I transition from bedside to educator. Instilling the care and compassion I provide to future nursing generations is the next chapter and goal of my nursing career."
Lunsford's manager, Brandy Edmiston, praised her as a fantastic nurse and patient advocate. "She has spent much of her career not only truly caring for her patients but also helping to care for and strengthen her teammates as well. She is truly a blessing to the field of nursing!"
The next DAISY Award winner will be announced in July 2022.