Note: High quality versions of these and additional photos and videos can be downloaded here.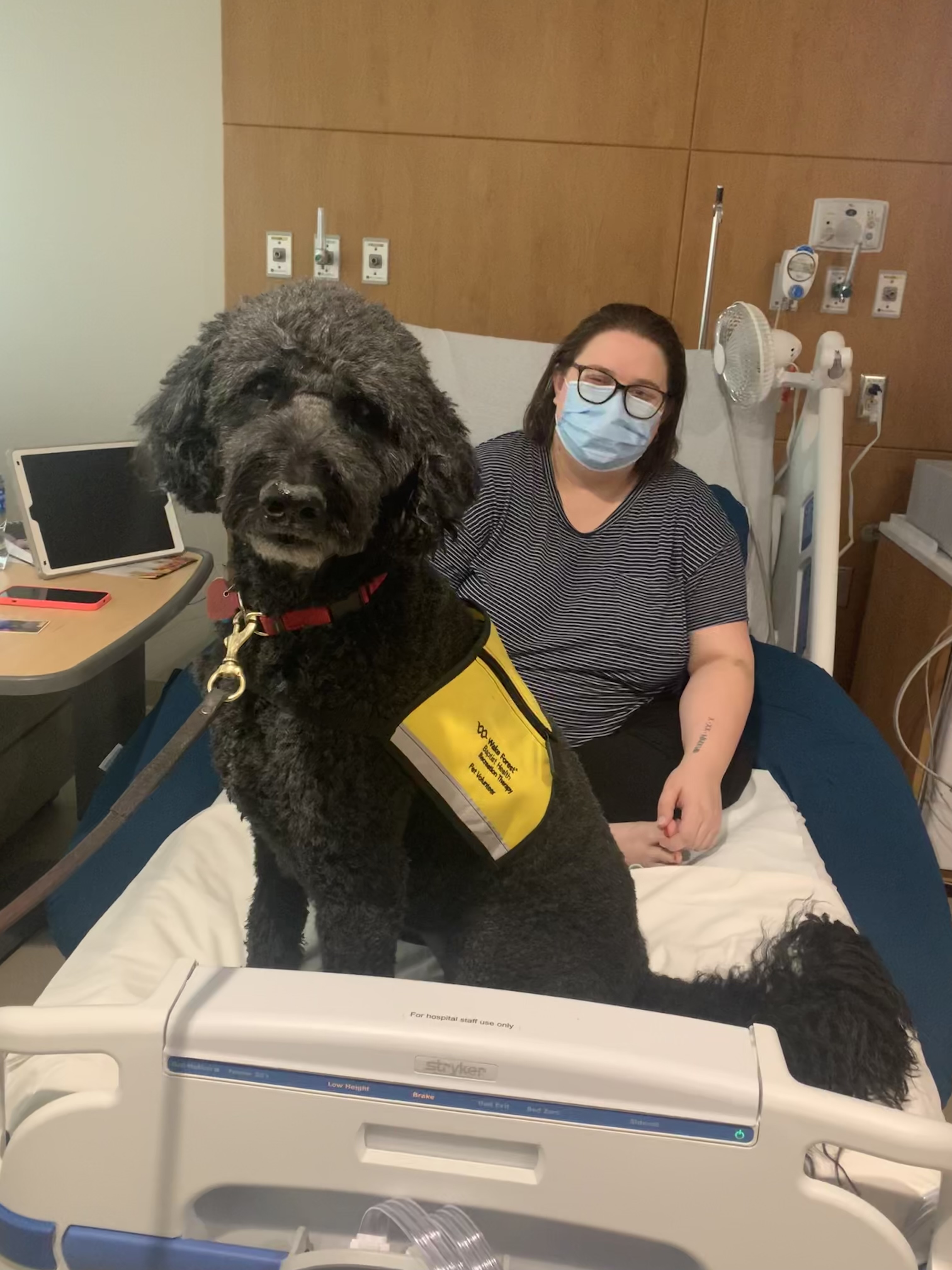 The animal assisted therapy (AAT) program at Atrium Health Wake Forest Baptist Medical Center recently resumed its visits to patients at the NCI-designated Comprehensive Cancer Center and in the antepartum unit at The Birth Center. Due to the COVID-19 pandemic, the program has largely been on hold the past two years.
"We're so excited to bring back this valued program for our patients, families and staff," said Suzanne Thompson, coordinator of the AAT program at Wake Forest Baptist. "The power of these four-legged angels is immense."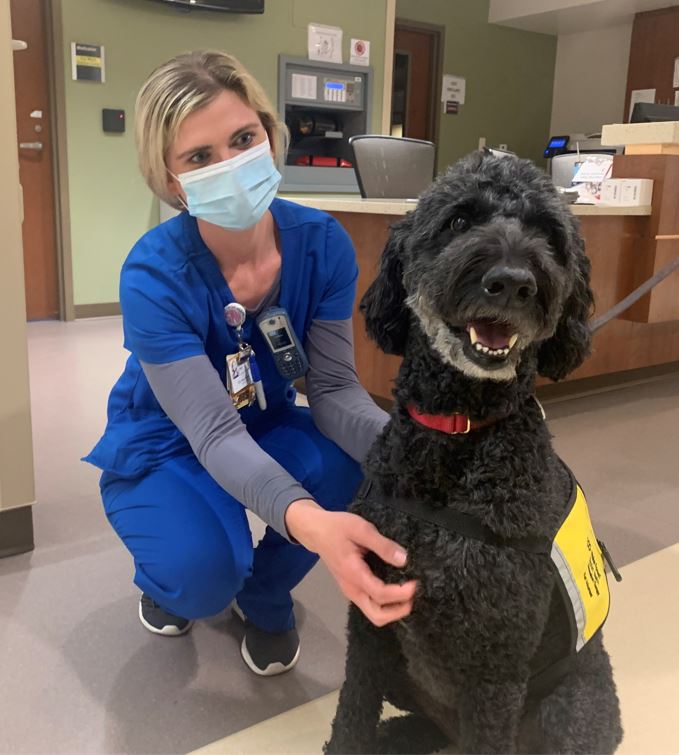 Bella, a seven-year-old Goldendoodle owned by Karen Pranikoff, was one of the first dogs back to visit patients.
"It's great to be back visiting patients and staff; Bella didn't miss a beat – she remembered exactly what to do," Pranikoff said. "I enjoy this as much as she does. It's a wonderful addition to recreational therapy. A lot of these patients miss their own animals and this offers them some comfort and normalcy."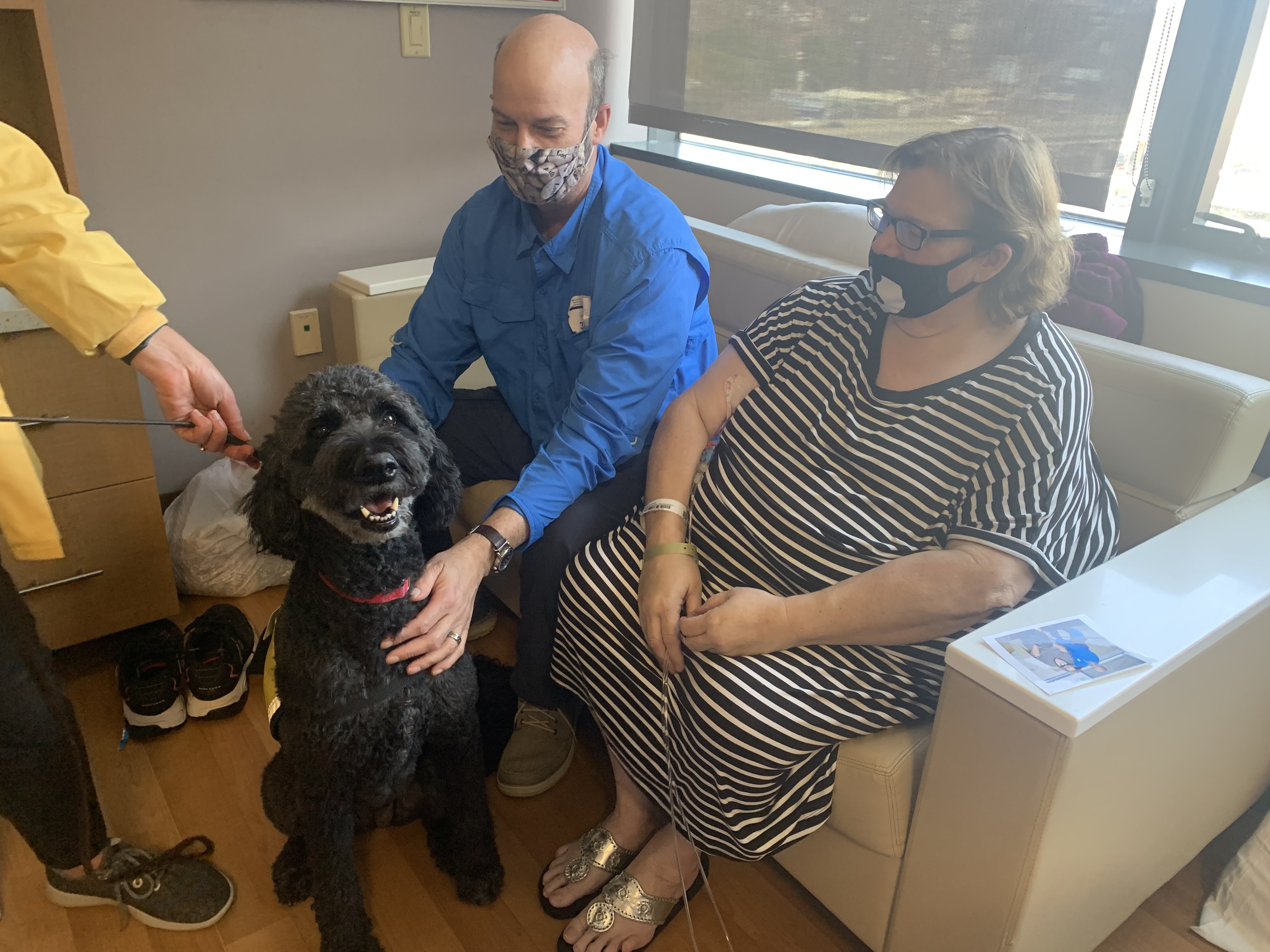 Wake Forest Baptist's AAT program is currently re-onboarding eight dogs ranging in size from a Cavalier King Charles Spaniel to a Great Pyrenees. Prior to the pandemic, the program consisted of 26 dogs.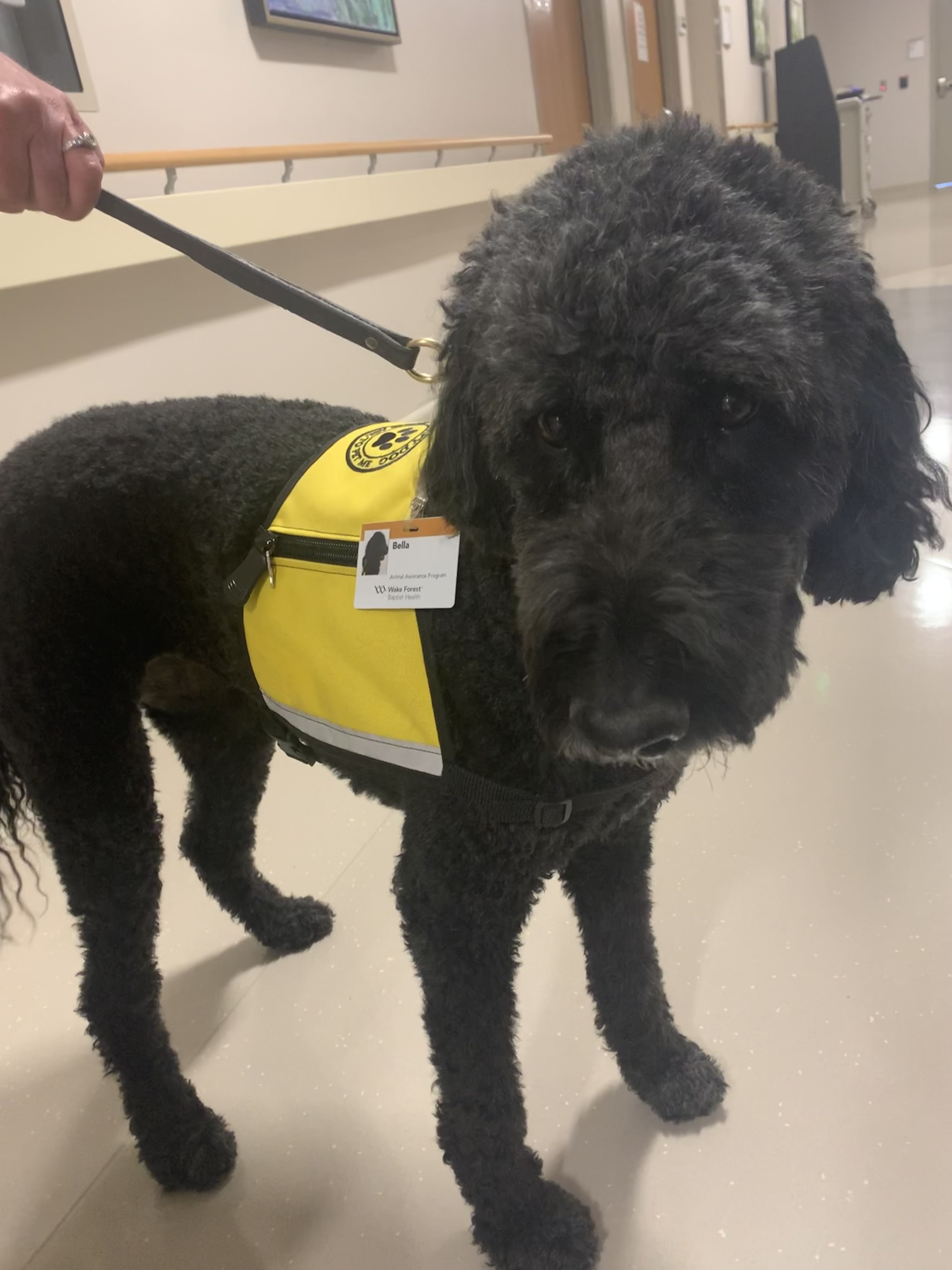 To become certified as a therapy animal at Wake Forest Baptist, dogs must be trained and pass an accredited behavioral and temperament test, including the American Kennel Club's Canine Good Citizen test. These pups also maintain current veterinary vaccinations and certification records.
Those who are interested in joining the AAT program, can email Suzanne Thompson at sthompso@wakehealth.edu.

Media contact: Eryn Johnson, eryjohns@wakehealth.edu, 336-905-1442.