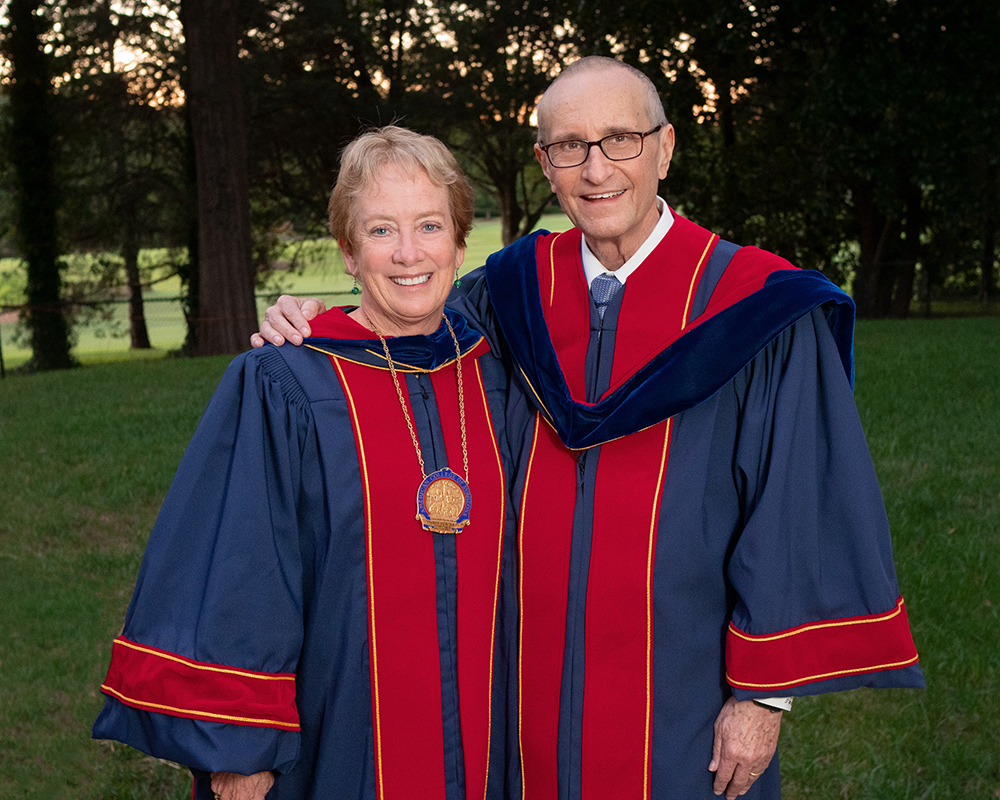 Julie Ann Freischlag, M.D., CEO of Atrium Health Wake Forest Baptist, dean of Wake Forest School of Medicine, chief academic officer of Atrium Health and professor of vascular and endovascular surgery, has been installed for a one-year term as the 102nd president of the American College of Surgeons (ACS). She assumed office on Sunday, Oct. 24, during a virtual convocation ceremony.
Freischlag succeeds J. Wayne Meredith, M.D., as ACS president. Her installation is the first time in the College's 108-year history that two surgeons from the same institution have served, back-to-back, as president. Meredith is chair of surgery, chief of clinical chairs, and a trauma, thoracic and critical care surgeon at Wake Forest Baptist.
Freischlag and Meredith were also among a group of 84 surgical leaders to be inducted into membership in the American College of Surgeons Academy of Master Surgeon Educators last week.
Read the entire news release.