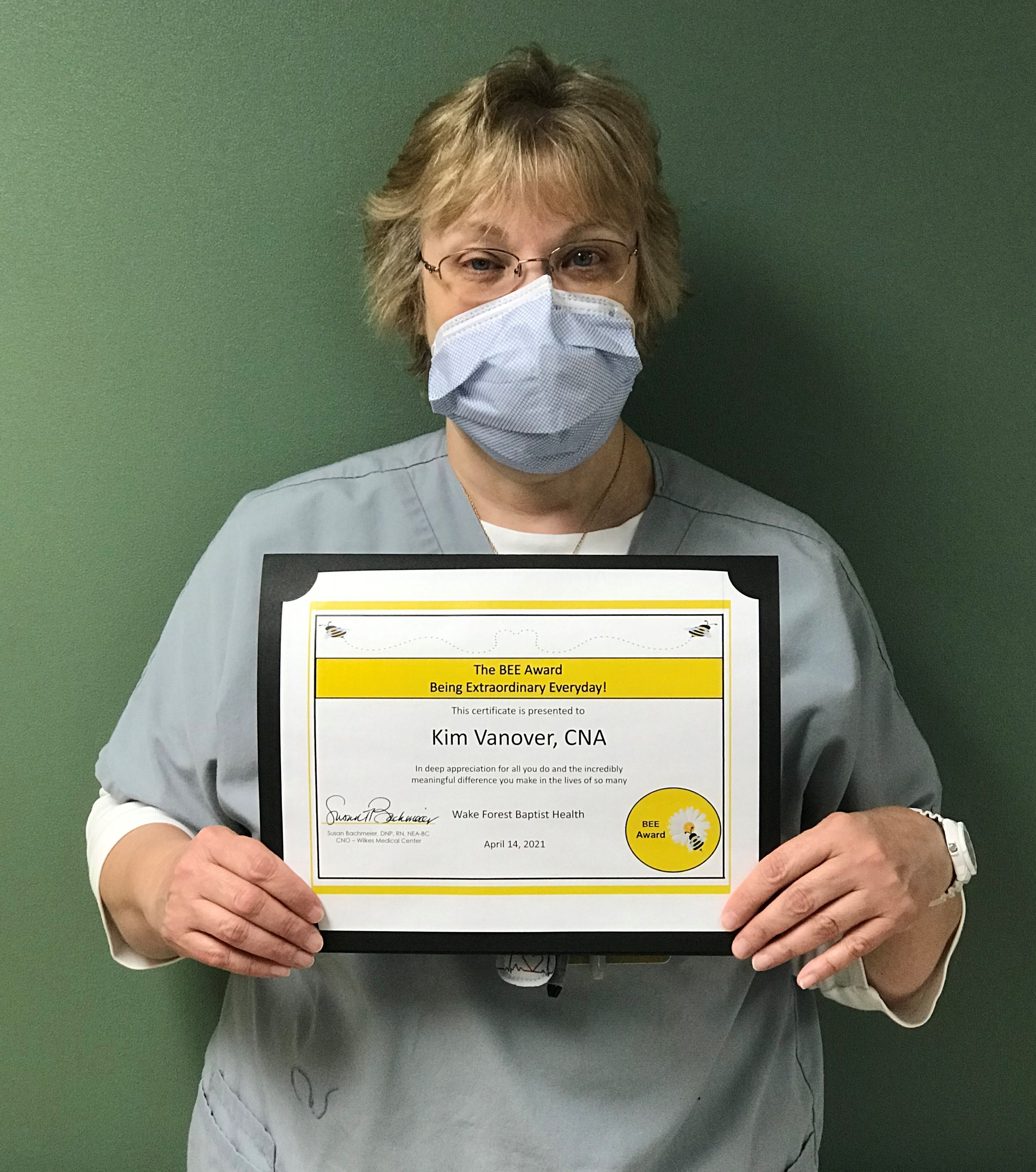 On April 22, 2021, Wake Forest Baptist Health - Wilkes Medical Center announced its most recent BEE Award Winner, Kim Vanover, a certified nursing assistant (CNA).
The BEE Award recognizes team members outside of nursing and coincides with the DAISY Award, which honors nurses. The BEE award was created because, just as in nature, bees are loyal and hardworking. The bee cannot exist without the daisy and the daisy cannot exist without the bee.
When asked why she became a certified nursing assistant (CNA), Kim had this to say: "I became a CNA because of my Mom. She was a CNA for several years before her accident. I wanted to be able to take care of her like she took care of others. She taught me how to be a better CNA and to treat people with compassion, understanding and respect – above all, to treat people the way I would want to be treated. I really enjoy working here at Wilkes Medical Center. My work family is the best and I couldn't ask for a better group of people to work with or for."
Kim's manager, Debbie Mancusi, RN, had this to say: "Kim Vanover is an experienced CNA on the post-operative surgical floor. She frequently volunteers to come to work on her days off if her team mates need help. Kim's number one priority is her patients and families. She is recognized often for her compassionate care and is very deserving of the BEE award.
The next BEE award winner will be announced in August 2021.