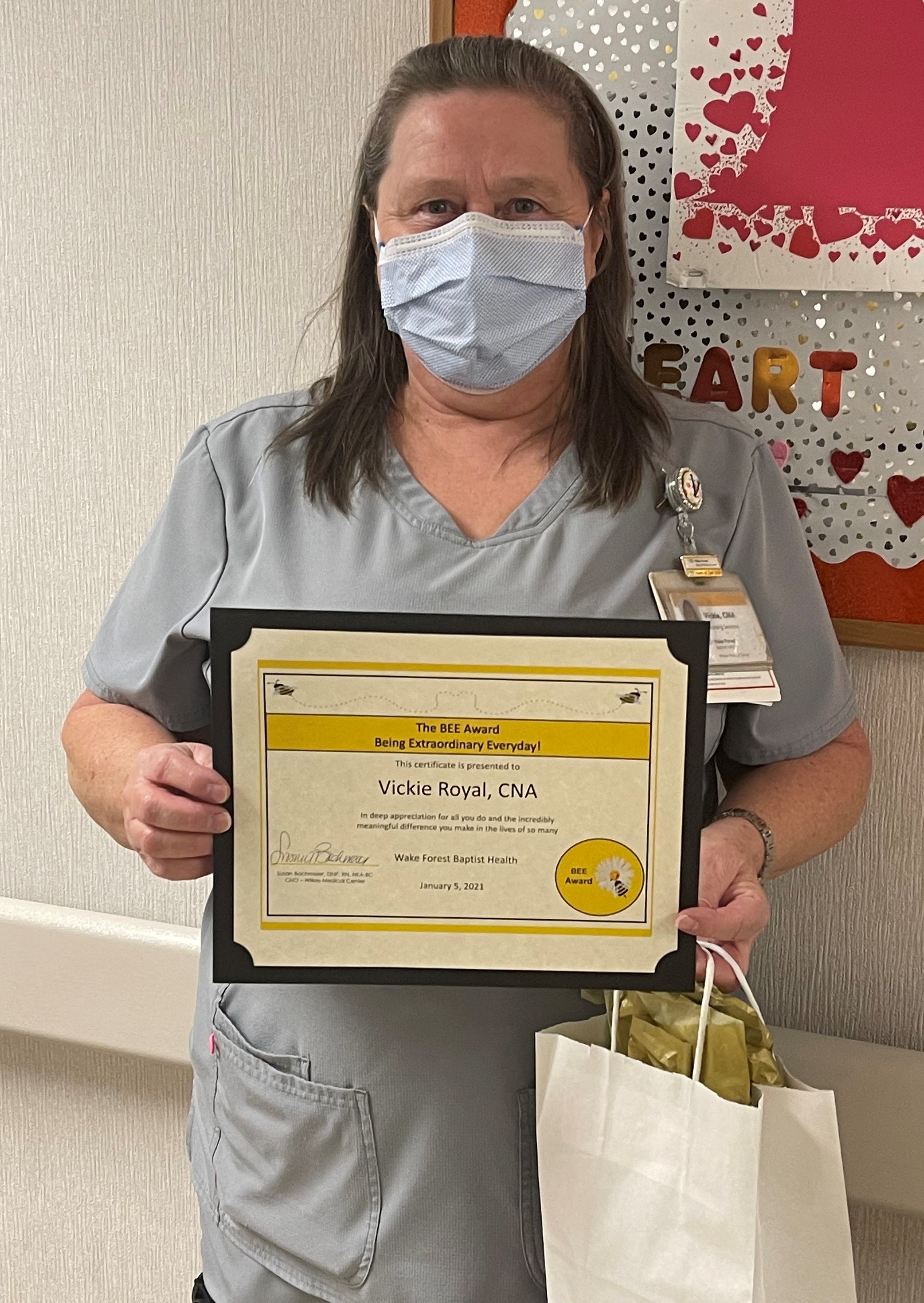 Wake Forest Baptist Health - Wilkes Medical Center has announced its most recent BEE Award Winner, Vickie Royal, a certified nursing assistant (CNA).
The BEE Award recognizes team members outside of nursing and coincides with the DAISY Award, which honors nurses. The BEE award was created because just as in nature bees are loyal, hardworking and cannot exist without the daisy, as neither can the daisy exist without the bee.
When asked what she enjoys most about being a certified nursing assistant (CNA), Vickie had this to say: "I have been a CNA for 30 years I have always loved helping people. Working on a skilled nursing facility, I get to see my patients get better and go home. One thing that warms my heart is to see my patients smile."
Vickie's manager, Rhonda Jones had this to say: "The Bee award is based on 'Being Exceptional Everyday.' Vickie exemplifies the word 'exceptional' through her patient relationships. She treats her patients' illnesses and limitations by making them feel better through caring, humor, and listening. The mission of Skilled Nursing is to help patients achieve goals to go back to their home. Vickie motivates her patients and makes their journey back home less difficult through her caring touch. That is truly exceptional."
The next BEE award winner will be announced in April.