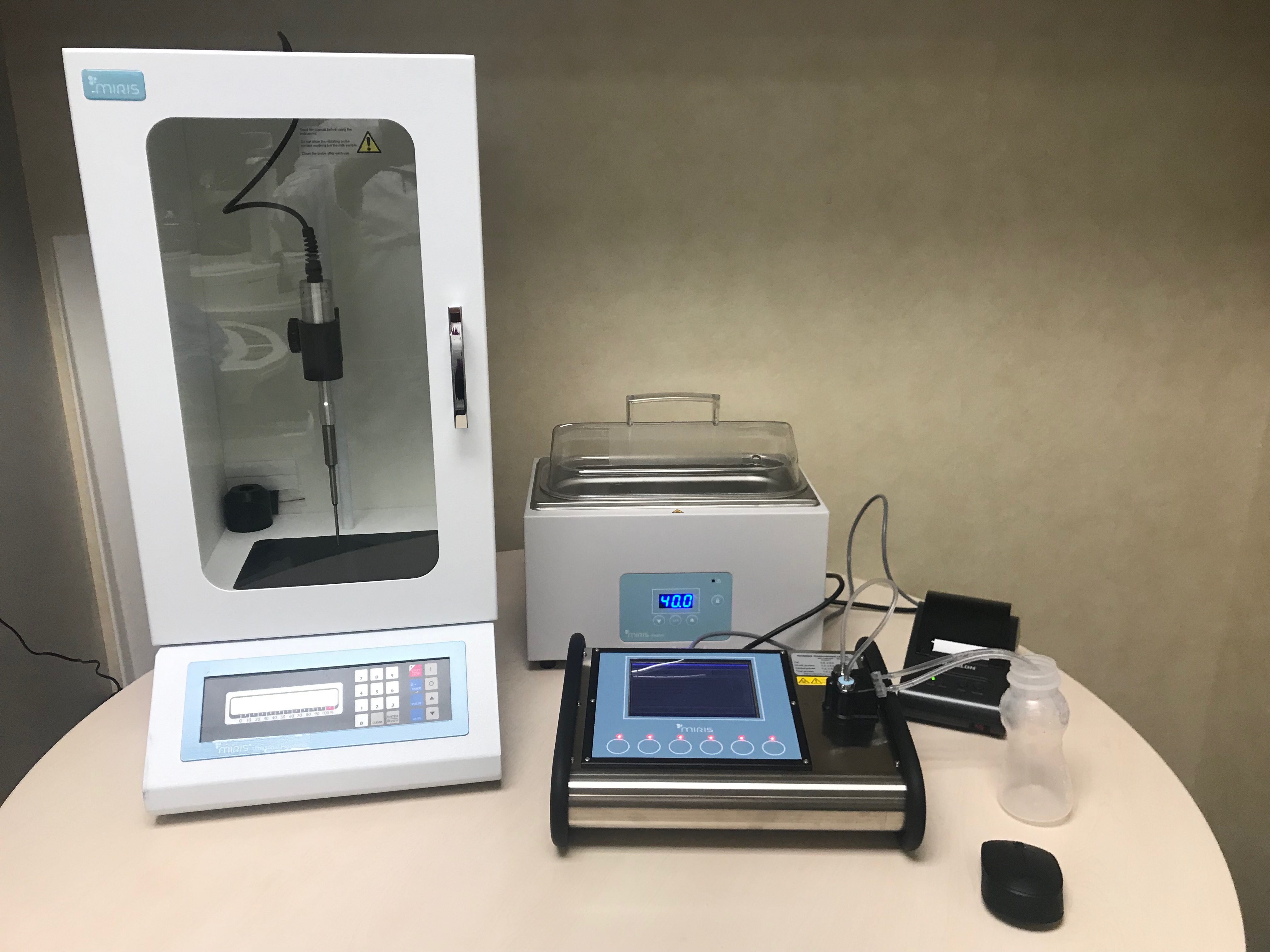 To ensure the best start in life, newborn babies need a diet that includes the right amounts of macronutrients: fat, carbohydrates and protein, and research shows that breast milk is the best source of food for newborns and infants.
Brenner Children's Hospital, the pediatric arm of Wake Forest Baptist Health, is the first neonatal intensive care unit (NICU) in the country to use the FDA approved version of a breast milk analyzer which allows the medical team to collect and analyze breast milk from moms so they can then supplement the milk as needed to ensure the nutritional content meets the needs of her baby.
"The composition of breast milk naturally varies throughout the day, from day to day for individual moms and is also different between moms. Infants born prematurely and those in critical care due to congenital or acquired health conditions may have additional needs beyond what their mother's milk is able to provide," said Cherrie Welch, MD, professor of pediatrics at Brenner Children's and medical director of the NICU. "NICU providers across the country have previously had to estimate the levels of the macronutrients in breast milk, but now, we're able to take a targeted approach to ensure that we're meeting the specific needs of each baby we care for."
The device is called the Miris Human Milk Analyzer and was developed by a Swedish company that specializes in the examination of human milk.
"By helping moms provide milk that contains the specific levels of macronutrients that their babies need, we can give our smallest patients a better chance at a healthy development," Welch said.
In addition to a team of physicians and nurses, the Brenner Children's NICU has a registered dietitian and lactation consultant to ensure the nutritional needs of babies are being met.
Since 1996, the Brenner Children's NICU has cared for almost 10,000 babies and their families.

Media Contacts