Wake Forest Baptist Medical Center announced changing roles today for two leaders in its department of emergency medicine, effective June 1, 2015. This change reflects the continued growth and development of Wake Forest Baptist's clinical business operations.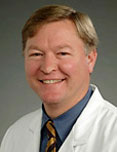 James W. Hoekstra, M.D., professor and chair, department of emergency medicine, and vice president for clinical business development, takes on an expanded role as vice president for network clinical affairs and steps down as chair, department of emergency medicine. Chadwick Miller, M.D., executive vice chair of emergency medicine, will serve as the department's interim chair.
Hoekstra joined Wake Forest Baptist in 2003. Under his leadership, the department of emergency medicine has developed a national reputation for education, research and clinical care. In the region, Hoekstra has fostered unique partnerships through relationships established between Wake Forest Baptist and community hospitals.
Through these partnerships the department of emergency medicine manages 11 emergency departments (EDs) in North Carolina with more than 200 providers and 500,000 annual patient visits.
In his new role as Vice President for Network Clinical Affairs, Hoekstra expands his clinical business development responsibilities to include network strategic planning, clinical program development and advancement of clinically integrated networks. He remains a member of Wake Forest Baptist emergency medicine faculty and is also the Chief Business Development Officer for CHESS.
Hoekstra earned his medical degree at the University of Michigan Medical School and completed his residency in emergency medicine at University of Cincinnati Hospitals.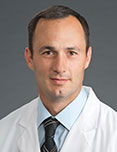 Chadwick Miller, M.D., joined Wake Forest Baptist's department of emergency medicine in 2003. He was promoted to executive vice chair in 2012 and also serves as director of clinical research. As vice chair, Miller worked closely with Hoekstra to lead the department's education, research, administrative and clinical missions, including its extensive regional outreach.
Miller is a nationally recognized expert whose research focuses on advancing care for patients with cardiovascular and pulmonary emergencies. He is the lead investigator on a clinical trial supported by the National Institutes of Health (NIH) studying new ways to evaluate ED patients who arrive with chest pain; co-principal investigator of the Wake Forest Prevention and Early Treatment of Acute Lung Injury (PETAL) Network, funded by the NIH Heart, Lung and Blood Institute; and co-director of the Critical Illness and Injury Research and Recovery Center (CIIRRC) at Wake Forest.
Miller graduated from Youngstown State University and Northeastern Ohio Universities College of Medicine through a combined BS/MD program. He completed his emergency medicine residency training at The Ohio State University and earned a master's degree at Wake Forest University with a major in clinical and population translational sciences.
Media Relations
Paula Faria: pfaria@wakehealth.edu, 336-716-1279
Shannon Putnam: news@wakehealth.edu, 336-713-4587