Wake Forest School of Medicine Professor Elected President of Society of Uroradiology
WINSTON-SALEM, N.C. – March 28, 2011 – Ron Zagoria, M.D., professor in the department of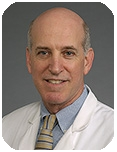 Radiology at Wake Forest Baptist Medical Center, has been elected president of the for 2011 - 2012.
The Society of Uroradiology is the largest organization, composed of national and international members including physicians, scientists and researchers, who are devoted to the diagnosis of diseases in the urinary system. The Society promotes teaching and research in genitourinary imaging and interventional radiology. They also hold an annual scientific and educational meeting.
Zagoria has been on the faculty at Wake Forest School of Medicine since 1987. He is also the section head of Abdominal Imaging and Vice Chair for Medical Affairs.
Wake Forest Baptist Nurse Appointed to N.C. Nurses Association
WINSTON-SALEM, N.C. – March 28, 2011 – Kim Hutchinson, Ed.D., R.N., clinical nurse specialist for behavioral health services at Wake Forest Baptist Medical Center, has been appointed as a representative of the North Carolina Nurses Association.
Hutchinson will serve a 4-year term to the Nursing Advisory Committee for Drug Monitoring Programs for the North Carolina Board of Nursing. She is board certified in psychiatric mental health nursing and addictions nursing.
Wake Forest Baptist Associate Professor Appointed to Association of American Medical Colleges
WINSTON-SALEM, N.C. – March 28, 2011 – Michael T. Fitch, M.D., Ph.D., associate professor of Emergency Medicine at Wake Forest Baptist Medical Center, has been appointed to the MedEdPORTAL®Editorial Board of the Association of American Medical Colleges (AAMC).
Fitch has been an associate editor for the MedEdPORTAL since 2009 and will serve a two-year term with the option of a one-year renewal. The editorial board provides guidance on the strategic direction of MedEdPORTAL and advice on its peer review policy and review process.
MedEdPORTAL is a free online peer-reviewed publication service provided by AAMC in partnership with the American Dental Education Association (ADEA). MedEdPORTAL was designed to promote educational collaboration by facilitating the open exchange of peer-reviewed teaching resources such as tutorials, virtual patients, simulation cases, lab guides, videos, podcasts, assessment tools, etc. While MedEdPORTAL's primary audiences include health educators and learners around the globe, it is open and available for free to the general public. Users can access quality, peer-reviewed teaching material and assessment tools in both the basic and clinical sciences in medicine and in oral health.
Media Relations
Lisa Davanzo: news@wakehealth.edu, 336-713-4587
Megan Lee: news@wakehealth.edu, 336-713-4587